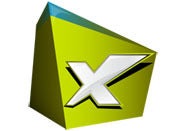 Quark has announced an update to QuarkXPress 9 that allows designers to export digital content directly to the Amazon Kindle format. The upgrade is available now for free to current QuarkXPress users.
The new Kindle support in version 9.3 allows users to export content directly to the Kindle format without conversion tools or plug-ins. This is especially helpful to small and self-publishers in reaching the growing Kindle ebook market faster and more easily. Using Quark 9's reflow features, users can get both the ePub and Kindle formats without additional time and effort, Quark says.
The Kindle e-reader offers users access more than a million books, newspapers, and magazines from a variety of platforms, including Kindle devices.
With QuarkXPress 9.3, designers, authors, and publishers can now develop for audiences spanning print, Web, Kindle, iPad, and ePub devices such as the Sony Reader, and Nook.
Additional version 9.3 updates
QuarkXPress 9.3 has other new features, as well. It offers new support for inline tables of contents in ePub files and various fixes and enhancements to EPS/PDF display, PDF boxes, page reordering, and more.
In addition, you can now control whether odd-numbered pages are allowed on the left (in left-to-right layouts) and whether even-numbered pages are allowed on the right (in right-to-left layouts) in facing page layouts. This control is located in the New Project, New Layout, and Layout Properties dialog boxes.
More information on this update, and a list of known and resolved issues in the new version, is available on Quark's website.
Gluon ProPack special offer
Quark also announced that anyone purchasing or upgrading to QuarkXPress 9 between May 31 and June 30, 2012 will receive Gluon's newest ProPack 9, (a $219 value) free of charge. Gluon's ProPack 9 contains 14 Mac XTensions and 9 Windows XTensions, and augments the desktop publishing program's features and functionality by automating and eliminating repetitive steps. The offer is valid for anyone purchasing a copy of QuarkXPress, including education, non-profit, and government organizations.
ProPack 9 includes ColuMaker, which is used to control column spans of selected text. You can span multiple columns, break one column into sub-columns, or convert multi-column boxes into multiple linked boxes. It also includes iDropper, which lets you take colors from placed pictures to create instant, harmonized color palettes or copy box attributes between boxes with an eyedropper tool added to Quark's tool palette. Greeker lets you toggle live copy from readable text to unreadable Greeking in printouts while maintaining all paragraph formatting.
The full list of the XTensions is available on Gluon's website.
Complete this form to receive a free copy of Gluon's Pro Pack 9.
System requirements and availability
You can download QuarkXPress 9.3 from Quark's website. To run this version, you need an intel Mac running OSX 10.5.8, 10.6.8, or 10.7. Upgrades from all versions are $349 and are available on Quark's website.
To upgrade, users must have a valid, registered, and activated serial number for any version of QuarkXPress. To purchase or upgrade to QuarkXPress, go to Quark's website.