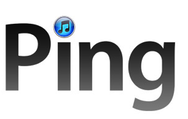 In his recent appearance at the All Things Digital conference, Apple's CEO, Tim Cook, had this to say about the company's music-centric social networking service, Ping:
We tried Ping and the customer voted and said, this isn't something I want to put a lot of energy into. Some customers love it, but there's not a huge number that do, so will we kill it? I don't know. I'll look at it.
Given that this is the kind of lukewarm endorsement generally reserved for a hospitable but unwelcome plague of roof rats, we can safely assume that when Tim and crew find the time, in come the exterminators and out goes Ping.
While I could let Ping go quietly into the night, Apple provides us with so few failures that it's impossible to pass up the opportunity to give Ping's corpse a poke or two to determine what led to its demise. And, fortunately, it doesn't take a forensic genius to sleuth that out. Let the list begin.
1. The missing Facebook connection
From all appearances, when initially planned, Ping and Facebook were to have a chummy relationship—one where you could use Ping to search for Facebook friends who had also Pinged themselves. This would make it very easy to quickly accumulate a list of Ping pals. According to All Things D's Kara Swisher, the Ping/Facebook relationship soured shortly after launch, with Steve Jobs complaining about Facebook's "onerous terms" and others concerned about the impact Ping would have on Facebook's network.
Regardless of why Facebook and Apple couldn't agree on how to forge this partnership, the fact that the connection wasn't there meant that Apple had to grow Ping from seed—hoping that iTunes users would take it upon themselves to add friends and famous people piecemeal. Many people gave it a go when Ping first launched but eventually stopped as the process required too much effort.
2. Too fiddly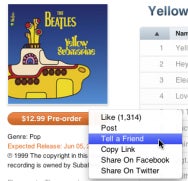 Fiddling (the kind that doesn't involve a violin) is parcel and part of the Ping experience. Too many options are hidden behind drop down menus or on artist pages or tracks lists. If you want to create a playlist to share, you either search for songs individually with a feature buried in the iTunes store or construct tracks within your iTunes library and figure out how to share it via Ping. While it's easy enough to like a track or album, doing much more requires the kind of work people are unwilling to undertake.
3. The lack of smarts and guidance
When working with Ping, it's up to you to decide who to follow. This is great when choosing to follow friends, but what about following people whose musical preferences are likely to intersect with yours? Apple will recommend artists to follow, but they're not tuned to your particular taste. Ideally, Ping would examine the contents of your iTunes library (with your permission, natch), compare it to others' libraries, and suggest regular people (and artists, if you like) you might follow. Additionally, Apple could hire DJs—people who really know particular genres of music—and set them up as trusted sources that you could follow. If you're into a particular style of world music, jazz, classical, or power pop, these are the people you turn to rather than the store's very general Recommended for You links. These are features found in many music subscription services but lacking in Ping.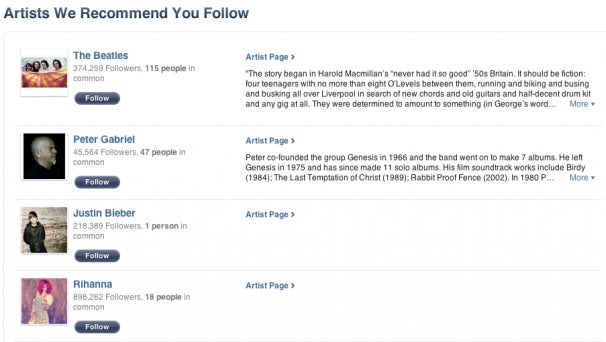 4. That marketing smell
It's hard to look at a Ping page without seeing it as a sales tool rather than a service that makes a serious effort to help you discover new music. The blaring bold Buy links remind you that you're in a store, not in a collaborative space. Most of your true "friends" are going to feel the tiniest bit uncomfortable telling you what to buy rather than enjoy.
5. The fundamental flaw
Social networks succeed, in part, because they encourage you to overshare. If you want to post videos from your latest unfettered bacchanal, have at it. If only a lolcats baker's dozen will do, share away. If the world can't rotate another inch without reading your views on Tasmanian animal husbandry, type like you've never typed before.
Ping, however, demands that you undershare. When you share a track, album, or playlist with friends, they can't listen to it in its entirely. Instead, you're allowed a 90-second preview, which again underscores Ping's commercial (and somewhat unfriendly) nature. A true friend doesn't wave a bowl of soup under your conk, allow you a savory sniff, and then jerk it away demanding that you pungle up to ingest the stuff. They scoot it over—complete with spoon, napkin, and best wishes.
And therein lies Ping's primary defect. Though dressed in social garb, at its heart, it's a crude advertising vehicle. And one—undoubtedly to the great disappointment of some at Apple—that too many people saw through.
[Christopher Breen is a senior editor for Macworld.]