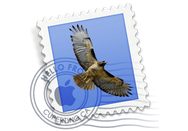 You want to reduce your reliance on email—but the rest of the world still wants to send you 100 messages a day. And you're not sure whether to cut it out entirely, or just a little bit at a time. How can you decide when to use email, and when to use other methods for communication? The experts weigh in:
Do use email for messages that can't wait to be "found"
"If you never go to the Jingle site, you'll miss important messages," says The Motley Fool's Jeb Bishop, VP of creative services. "If the building's on fire, we'll send that out on email as well."
Do use email for communicating with customers
"Probably the biggest reason we use email is to interact with the customer," says Seva's founder, Vas Maniatis. For one thing, email is ubiquitous. According to one ComScore report, "email remains one of the most popular activities on the web, reaching more than 70 percent of the U.S online population each month."
Do use email for documentation
For liability reasons, companies must keep records of their communications. Aditya Johri, assistant professor at Virginia Tech, says that this concern has slowed the shift from email to alternative forms of communication.
Do use email for private discussions
Not everything topic is meant for the group. When it comes to discussing compensation or complaints, for instance, email is still king.
Don't use email if you're worried about overload
There's too much of the stuff. "Everybody's at a point where they are overloaded or they know they're about to be," says Shortmail's CEO, Dave Troy. "Our target market is people who, even if they spent all day every day responding to email, they still wouldn't be able to get ahead."
Don't use email if you can't deal with spam
Unwanted messages contribute significantly to the drudgery of sifting through email. According to the security company Symantec, spam made up 68 percent of all email sent in 2011 (down significantly from a high of 90 percent in 2010).
Don't use email if you need to find the right answer fast
When you don't know whom to direct a question to, it may take many email attempts before you track down someone who can help—if you find the right person at all. "There's nothing discoverable about email," points out Yammer CEO David Sacks. "It's either addressed to you or not."
Don't use email for sensitive conversations
Email lacks nuance and is easily misunderstood. A quick test: If clicking Reply All by accident would be a disaster, you're better off talking in person.
Joel Mathis is a writer and a stay-at-home dad based in Philadelphia.