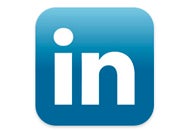 It appears that the developers at LinkedIn may not have had "encryption training" on their own resumes.
Two stories about potential user data leakage at the networking company trickled out late Tuesday and early Wednesday. One suggested that the LinkedIn iOS app may leak personal data from your calendar to the LinkedIn website; the second report indicates that a Russian hacker may have posted 6.5 million LinkedIn passwords on the Web.
First, the iOS app issue: As initially reported by The Next Web, Skycure Security says that when you use the LinkedIn app's calendar feature, which optionally accesses your iOS calendar details so that it can find LinkedIn profiles for the folks you're meeting with. Skycure says that rather than solely access information on calendar attendees, the app instead passes the complete details from your calendar entries—including the meeting title, organizer, location, time, and any notes you've added.
In a response on its own blog, LinkedIn clarifies that the data it sends to its servers from your calendar is sent over SSL, which means it uses a secure connection that third parties can't peek at while your data is in transit between your phone and LinkedIn's servers. The company also says that it doesn't store your calendar information or share it with others, and stresses that it only accesses your calendar data at all if you explicitly ask it to do so.
LinkedIn adds that the next version of its iOS app "will no longer send data from the meeting notes section of your calendar event," and it will add a link "to provide more information about how your calendar data is being used"—which it says is simply to find contacts by name or email address who have profiles on LinkedIn.
The leaked password issue, however, is perhaps even more concerning. As Mashable reports, a Russian hacker claims he successfully stole data from LinkedIn, and has uploaded 6.5 million passwords from the site as proof. The passwords aren't linked to usernames, but Finnish security company Cert-Fi says that it's likely the hacker has access to the usernames as well.
Mashable says that though the passwords are encrypted with the SHA-1 hash function, they aren't salted. In plain English, that means that it's easier for an enterprising hacker to figure out what passwords the encrypted hashes represent through trial and error; a salt adds a significantly more complicated degree of encryption, but apparently wasn't in use by LinkedIn.
LinkedIn said on Twitter that it's investigating the potential password hack. In the meantime, it's another good reminder to use a different password for each of your different Web services; if you have a LinkedIn account and use the same password elsewhere, you may want to start changing some of those passwords now.