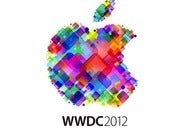 Apple's annual Worldwide Developer Conference kicks off on June 11, and as ever, expectations are running high for what the company might announce at the Monday keynote that starts things off at 10 a.m. PT. We'll know precisely what big surprises Tim Cook and company have up their collective sleeve by Monday afternoon, but even now we can predict with reasonable certainty at least a few of the products that will show up. And, perhaps more importantly, those that won't.
And if we're way off-base with our predictions, we'll all agree never to mention this article again. Right? Right.
Extremely likely
Mountain Lion: The big surprise about Mountain Lion was its very existence, which Apple announced back in February. But by now we've seen lists of its features, and developers have had hands-on experience with several preview releases. It's a near certainty that Apple will recap what we already know about Mountain Lion, but it's always possible that Cupertino held back on some features in those early releases.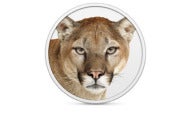 What might those features be? We know that Mountain Lion borrows heavily from iOS (with features like Notes, Reminders, Notification Center, Twitter integration, Game Center, and the like), so perhaps a few other iOS niceties might debut on the Mac at WWDC as well. While we're rooting for Siri, the artifically intelligent voice assistant may be a long shot.
Also possible: A firmer Mountain Lion release date than simply "this summer."
iOS 6: Apple has been revamping its mobile operating system about once per year since the iPhone's release, and with WWDC 2011 featuring the iOS 5 unveiling, it's a solid bet that iOS 6 will bow at this year's event.
As for what to expect in the new software, the rumor mill has been especially noisy in regards to a revamped (and Google-free) Maps app. Web rumors often aren't worth the paper they elect not to be printed upon, but the cacophony of Maps-related rumblings make this one prediction we feel pretty good about. That's especially true when you consider that the Maps app clearly lags behind Android, which offers features like turn-by-turn GPS directions, cached maps for offline access, and points of interest, and consider all the mapping-related acquisitions Apple made over the past couple years.
We've already shared an iOS 6 wishlist, but there are plenty of other improvements still to be made in Apple's current software, and some rough edges that could use polishing. One minor example: iOS still offers no way to mute notifications temporarily or on a schedule (say, during sleeping hours); perhaps Apple will address that failing.
iOS 4's multitasking support didn't see a significant update in iOS 5, in terms of what apps can accomplish while running in the background, especially compared to Apple's competitors. Perhaps the multitasking bar could get reimagined. And maybe Apple will offer developers a new way for their apps to fetch new data (like articles, tweets, or emails) even when they're not running.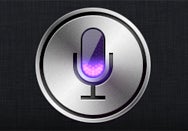 Much attention has recently focused on Siri, Apple's voice-recognizing feature introduced with the iPhone 4S. Siri is the rare Apple release to sport the "beta" moniker, which clearly says that Apple plans further improvements to the virtual assistant. And those improvements could touch on several areas: A most welcome addition would be the ability for third-party developers to let Siri access data from their apps, for example retrieving sports scores, tweets, or news headlines. It's also likely that Apple could add a few more online sources to help power Siri's knowledge, in addition to Yelp and WolframAlpha. And we've already listed off other instructions that we wish Siri could handle.
Siri sometimes has issues dealing with third-party Bluetooth accessories—especially cars—which can be quite frustrating. And iOS device owners who don't have Apple's latest iPhone would surely cheer an announcement about Siri becoming available for older devices and/or the third-generation iPad.
Perhaps among the less likely announcements, though a potentially welcome one, would be a redesign of iOS's home screen. The Springboard, as Apple calls it, has become increasingly cluttered over the years as it plays host to the 600,000 apps that are now available via the App Store. Folders can be helpful for organizing all your icons, but frankly then you just end up with a surfeit of folders. No doubt there's a better solution out there; we hope Apple will find it sooner rather than later.
Moderately likely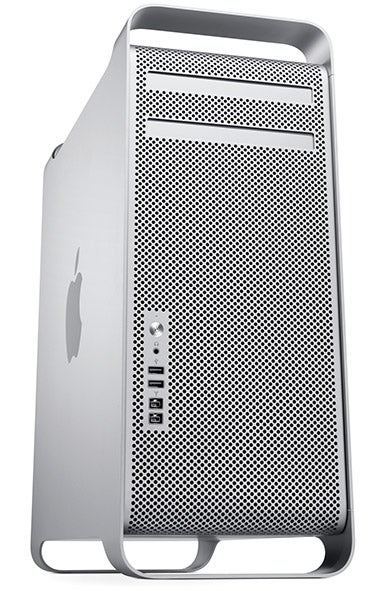 New Macs: Nerds everywhere continue to clamor for an update to the now long-neglected Mac Pro line—the latest edition of which is nearly two-years-old. If Apple does unveil new Mac Pros, presumably the most powerful Macs will include Intel's latest Xeon chips, updated graphics processors, and potentially an SSD option as well. And a new form-factor wouldn't shock us, either; the Mac Pro's body hasn't seen a redesign since … ever.
The Mac Pro may not be the only Mac to see an overhaul. The first half of 2012 has been remarkably barren of updates to Apple's desktop and laptop lines, contributed to in part by a delay of Intel's latest generation of chips, code-named Ivy Bridge. So it's possible—and, if you listen to the rumor mill, likely—that Apple will launch improved versions of its MacBook Pro, MacBook Air, Mac mini, and maybe even iMac lines.
Beyond the usual processor, storage, and video card bumps, the choicest rumor of the day regarding those new Macs is that—at least on the laptop side—may get significant display upgrades, finally sharing the Retina label with their iOS brethren.
iCloud: Last year at WWDC, Apple gave iCloud equal billing alongside Lion and iOS 5. Although we're putting our iCloud predictions here in this "moderately likely" section, we think some announcements surrounding iCloud are sure bets: Web versions of the Reminders and Notes apps were already spotted, however briefly, in the wild; we suspect those will get officially unveiled at the same time as iOS 6.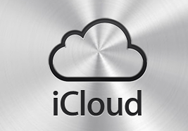 Although the iWork apps for iOS all support iCloud document storage, their Mac counterparts don't. Apple's Mountain Lion previews include special Open and Save dialog boxes that can access files stored in iCloud, and it seems inevitable that the Mac versions of Pages, Numbers, and Keynote will gain access to that feature soon. And, of course, that option will be available to third-party Mac apps as well. While we hope Apple might make this process easier for developers and users alike—including the ability to share documents between apps, which is currently impossible—we don't know that the odds are in our favor.
iCloud's paid music-streaming feature, iTunes Match, could use an update too. While it's pretty solid in terms of features, its reliability is extremely spotty—especially on iOS. And some (crazy) users would love the ability to restrict the Music app to shuffling through tracks only local to their devices. Mostly, though, we'd just like iTunes Match to work.
Somewhere between somewhat likely and not at all likely
Apple TV: One big question is whether Apple will announce support for third-party apps on the Apple TV. It certainly looks like the recently-updated Apple TV interface has room for third-party app icons, but we have plenty of questions: Are there many iOS apps that would make sense as full-screen apps on your TV? Games seem like an obvious fit, but if you're going to play them from your iOS device, the only games that would make sense to play while looking at the big screen are those that don't require precisely-located taps.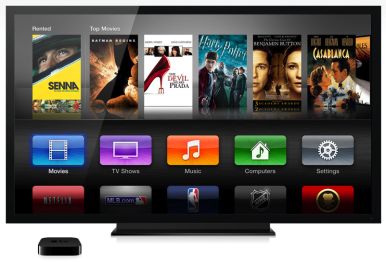 And navigating a slew of apps on your Apple TV would quickly become a chore—unless you did it from your iOS device. If Apple does announce support for third-party apps, we imagine they'd limit access to major companies, as opposed to an App Store-style free-for-all. Apple might turn to Siri-powered navigation for the Apple TV, but that would in turn require you use an iOS device to drive your Apple TV (since the current Apple TV and remote lack a microphone).
Not at all likely
Apple HDTV: Rumors about an Apple-branded television have become the most whispered-about product since the iPad. But that doesn't mean that we'll see it anytime soon—or, frankly, ever. Tim Cook's been quick to say that although he loves his current Apple TV, the sector has remained a niche for Apple. And given that WWDC is a developer-focused event, it doesn't necessarily make it the place to debut an entirely new product line or platform. We say "nay."
Other iOS hardware: Apple's not going to announce a new iPhone, a new iPad, or a new smaller iPad at WWDC. We promise. If we're wrong, you can have free noogies.
[Senior editor Dan Moren and staff writer Lex Friedman don't mind being wrong in public.]