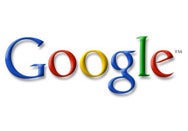 Google has struck a deal with two French organizations representing authors and book publishers, ending years of litigation over its unauthorized scanning of their books.
The Syndicat National d'Edition, representing publishers, will encourage its members to accept a framework agreement proposed by Google, allowing it to scan out-of-print works still protected by copyright, and to offer them as ebooks. The framework agreement will contribute to a growth in the range of ebooks available, the SNE said.
But the deal is merely a recognition of a growing movement among SNE members to strike individual deals with Google to scan and sell their out-of-print back catalog.
Publishing giant Hachette was the first to do so, in November 2010, the same year that it reduced its stand at the SNE-organized book fair, the Salon du Livre de Paris, to a token presence barely a tenth the size of previous years. It allowed Google to scan its out-of-print books and sell them as ebooks, while retaining the right to create print-on-demand editions from the scans.
One of the first French publishers to sue Google for scanning its books without permission, La Martiniere, struck a similar deal August 2011.
The framework agreement is along the same lines as the deal Google reached with Hachette, although that deal remains confidential, SNE director Christine De Mazieres said via email. Within the framework agreement, individual publishing houses will be able to negotiate how they are paid for ebook sales, and which of their books are scanned, she said.
Google will also publicize and contribute to the funding of an SNE project to encourage children's literacy, she said.
The Société des Gens de Lettres (SGDL), which represents authors, also struck a deal with Google, which will fund the society's creation of a database of authors and rights holders, something sure to be of use to Google as it seeks authorization for its scanning project. Equally useful will be to know which books may be considered "orphan works" because their author or publisher can no longer be traced.
In return for Google's sponsorship of the SGDL database, the two parties have reached an agreement to encourage initiatives in favor of creative diversity and the distribution of ebooks respectful of authors' rights, a joint statement said. SGDL representatives did not respond to a request for clarification, and a Google representative was not immediately able to explain further.
[Peter Sayer covers open source software, European intellectual property legislation and general technology breaking news for IDG News Service. Send comments and news tips to Peter at peter_sayer@idg.com.]