Apple had plenty to say about Siri, its voice-driven personal assistant, during the company's Worldwide Developers Conference keynote Monday. Siri will have a starring role in iOS 6, the next version of the operating system that powers the iPhone, iPad, and iPod touch. And it's moving beyond just the iPhone 4S to the latest version of Apple's iPad.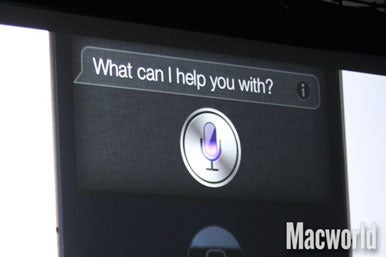 Though Siri only arrived eight months ago with the iPhone 4S, senior vice president for iOS software Scott Forstall says the feature is already quite accomplished. In iOS 6, though, Siri is significantly enhanced. For one, it knows more about sports. You can ask baseball questions like "What was the score in the last Giants game?", "What is Buster Posey's batting average?", or "What are the National League standings?"
Siri knows basketball too, Forstall explained. He asked Siri "Who is taller, LeBron or Kobe?" And Siri knows about the NFL, as well; during his demo at WWDC, Forstall asked Siri, "When is the San Francisco 49ers first game of the season?" and got an answer. Other sports Siri will support include hockey and soccer.
Siri also knows a lot more about restaurants, Forstall said. It now includes more details when you look for eateries—results are sorted by rating, include average meal prices and restaurant styles, hours, reservations (via Open Table), integrated Yelp reviews, and more.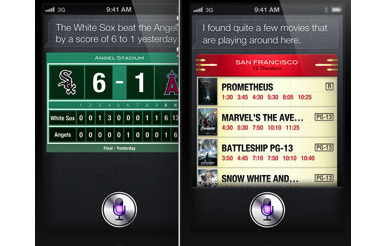 "Siri's become something of a movie buff," Forstall added. "What movies are playing at the Metreon?" he asked; Siri responded with a list of which films were showing at the San Francisco cineplex, with ratings, reviews, and integrated trailers from Rotten Tomatoes—all accessible from directly within Siri. And you can ask Siri questions about directors or actors, such as "Show me movies starring Scarlett Johansson." That searches current movies and catalog titles, too.
And Siri on iOS 6 can launch apps. Forstall demonstrated by launching Temple Run with a voice command. You can also tweet by talking to Siri, he said.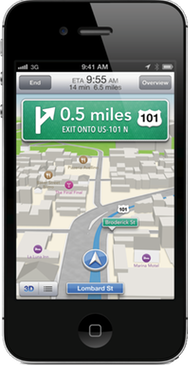 Siri's integration with iOS 6's overhauled Maps app runs deep. Ask Siri how to get somewhere, and you immediately get turn-by-turn directions—even from the lock screen. Then you can ask Siri to repeat herself, where gas stations are along the way, what the traffic is like, how long until you get there, and every traveling kid's favorite question: "Are we there yet?"
Forstall also mentioned a new feature called Eyes Free. He said Apple is working together with car manufacturers to integrate a button for triggering Siri from your steering wheel; among the companies looking to integrate that feature in the next twelve months are GM, BMW, Mercedes, Land Rover, Jaguar, Audi, Toyota, Chrysler, and Honda.
Siri's also getting more international, with support for Canadian French and English; Italian; Spanish (for Spain, Mexico, and the U.S.); Swiss Italian, French, and German; Mandarin for Taiwan; Cantonese for Hong Kong; and Mandarin and Cantonese for mainland China.
And soon another iOS device will find its voice, too: Forstall said the third-generation iPad will get Siri support as well.
Updated 12:23 p.m. PT with more information and screenshots.