As if new MacBook Pros and MacBook Airs weren't enough, Apple has gone and updated another piece of hardware: its venerable AirPort Express. Apple has also released an update to iOS's AirPort Utility that supports configuration of the new device as well as support for IPv6.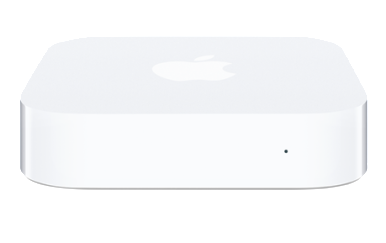 Though its name was never spoken and its visage never revealed at Monday's WWDC keynote, Apple's silent AirPort Express update did get a brief acknowledgment via an on-screen Twitter notification, as noticed by Tilde engineer Patrick Gibson.
The little Wi-Fi access point hadn't been updated since 2008; Monday's revision refines it both inside and out. The Express's exterior now makes it look like a white Apple TV; instead of an HDMI port, however, its sports ethernet WAN and LAN connectors, a USB port, and an analog/optical audio jack.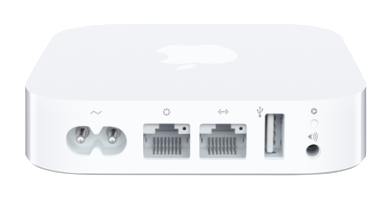 To the delight of mobile and desktop users everywhere, the Express also carries over one of the AirPort Extreme's best features: dual-band 802.11n support, allowing your iPads and Macs to connect over a 5Ghz network while your iPhone connects over 2.4Ghz.
Unchanged are the Express's basic functions: It can serve as a Wi-Fi access point or booster, turn your speakers into an AirPlay receiver point using the audio jack, or enable your printer for wireless printing by using the USB port. The price will also stay the same: $99.
Like Apple's new laptops, the AirPort Express is available now from Apple's Web store.
Updated at 2:25PT to add information about AirPort Utility update.