Apple ushered in a next-generation MacBook Pro, announced a firmer ship date for its Mountain Lion operating system, and gave the world its first glimpse at iOS 6 during an announcement-packed Worldwide Developers Conference keynote on Monday.
Both Mountain Lion and iOS announcements were expected at the annual gathering of Mac and iOS developers. The laptop update—while rumored in advance of Monday's keynote—marks something of a departure for Apple, which has announced most of its Mac updates via press release in the last few years.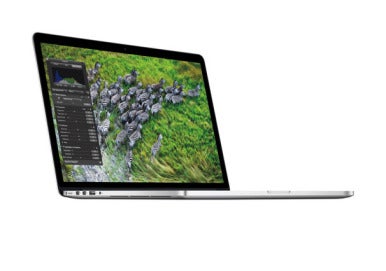 Looking at the updated MacBook Pro, however, it's easy to see why Apple chose such a major venue for the laptop's coming-out party. Billed as the next-generation MacBook Pro, the newly introduced model features a Retina display—the same kind of high-density display Apple previously featured on its phones and tablets. The 15.4-inch laptop sports a 2880-by-1800 resolution, offering four times the number of pixels as the previous MacBook Pro model.
The MacBook Pro with Retina display runs on a 2.3GHz quad-core i7 processor with 8GB of RAM. It features an Nvidia GeForce Gt 650M graphics processor with 1GB of VRAM, 256GB of flash storage, and up to 16GB of 1600MHz RAM. The new model costs $2199.
Apple also plans to retain its current MacBook Pro lineup, offering two 13-inch models, with a 2.5GHz dual-core Intel Core i5 processor and a 2.9GHz dual-core Intel Core i7 chip; those models cost $1199 and $1499, respectively. The 15-inch MacBook Pro configurations include a 2.3GHz quad-core Core i7 model for $1799 and a 2.6GHz quad-core Core i7 laptop for $2199.
Read more about Apple's MacBook Pro changes
Those weren't the only changes to Apple's notebook offerings. The MacBook Air lineup also underwent an overhaul, with the latest models getting new processors and adding USB 3.0 connectivity. Also included in the MacBook Pro update, the USB ports actually support both USB 2 and USB 3 connections; users will be able to plug into the ports on either side of the ultra-thin laptop.
Apple dropped the price of its MacBook Air models by $100. The 11-inch configuration now starts at $999 for a 1.7GHz dual-core Core i5-powered version with 64GB of flash-based storage; a second 11-inch model with 128GB of storage sells for $1099. The 13-inch MacBook Airs cost $1199 and $1499 for 128GB and 256GB of storage, respectively; both models run on a 1.8GHz dual-core i5 chip.
Read more about the MacBook Air updates
As for Mountain Lion, the next version of Apple's Mac operating system now has a firmer ship date—it will arrive in July. When Apple previewed Mountain Lion back in February, it would only say to expect the update during the summer of 2012.
Mountain Lion has a price tag, too: It'll cost $20 to update. You'll need to run Mac OS X 10.6 or later, and updates will only be available through the Mac App Store. Buy one of Apple's new laptops, however, and you can upgrade to Mountain Lion for free.
While Monday's keynote recapped many features Apple had already talked about, the presentation covered a few new Mountain Lion capabilities—Dictation on the Mac and Power Nap. The former feature brings system-wide dictation to the Mac OS, working anywhere that you can type—including third-party apps. Power Nap will be exclusive to the new MacBook Air and Pro models; it keeps your Mac up-to-date when the laptop isn't in use, syncing email, calendar appointments, notes, reminders, and Photo Stream.
Apple's mobile operating system got some love as well on Monday. The company previewed iOS 6, which boasts 200 new features and enhancements, according to Apple. It will arrive this fall and will support the iPhone 3GS and later, the iPad 2 and later, and the fourth-generation iPod touch.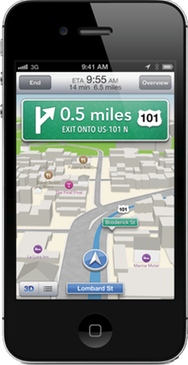 iOS 6 is highlighted by new Siri features—including Siri support for the third-generation iPad—and changes to the Maps app. Apple says it built an entirely new map offering from the ground up, with local search, turn-by-turn navigation, and a 3D model called Flyover that showcases major metropolitan areas.
iOS 6 also features improvements to the phone app, FaceTime, Safari, and Mail. A new Passbook feature stores things like boarding passes, tickets, and affinity cards, while accessibility improves with Guided Access features.
Read more about Apple's iOS 6 preview
In addition to the announcements made during the keynote, Apple offered a few other updates as well. It updated its AirPort Express wireless router and gave the long-neglected Mac Pro lineup a processor boost.
Apple has posted a video of Monday's keynote, which you can view via QuickTime.