Apple made a variety of splashy announcements during the Worldwide Developers Conference keynote on Monday, and then quietly rolled out a few hardware updates on the side with no fanfare. Among those releases: A new iPad Smart Case, a well-rounded sequel to the Smart Cover that preceded it.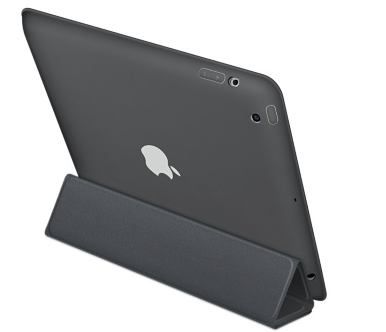 The Smart Case, currently available in polyurethane dark gray, light gray, blue, pink, green, and (Product) red, wraps completely around the iPad. Like the Smart Cover, it can fold up into a stand and automatically sleeps and wakes your iPad as you close and open the cover. But unlike the Smart Cover, it protects the back of your iPad, not just the front.
If you order the Smart Case from the online Apple Store, you can get custom laser engraving on the back of the case; that option isn't available for Smart Covers.
There are no leather Smart Cases available, either.
The Smart Case costs $49 and is available now. It works with the second- and third-generation iPad.