It's been more than six years since Apple first introduced MagSafe, the magnetically-attaching power connectors used by all of the company's laptops. Well, almost all.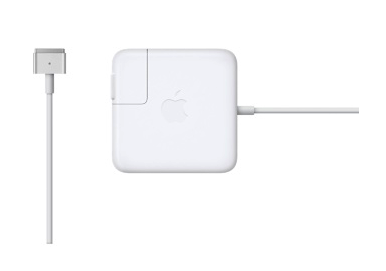 If you pick up a new next-generation MacBook Pro with Retina display or a new MacBook Air, you'll note that those laptops now sport a slimmer version of the MagSafe adapter—a technology Apple has dubbed MagSafe 2. (I guess "The New MagSafe" wasn't available.)
The advantage of MagSafe 2 over the original MagSafe is simply its slimness: It's easier to fit the new, slimmer port into very thin Mac laptops.
The MacBook Air uses a 45W MagSafe 2 adapter; the MacBook Pro with Retina display uses an 85W MagSafe 2 adapter. If history is a guide, you can mix and match those MagSafe 2 adapters, but the lower-powered one will take longer to charge the MacBook Pro. (The 85W one can't charge a MacBook Air any faster, either.)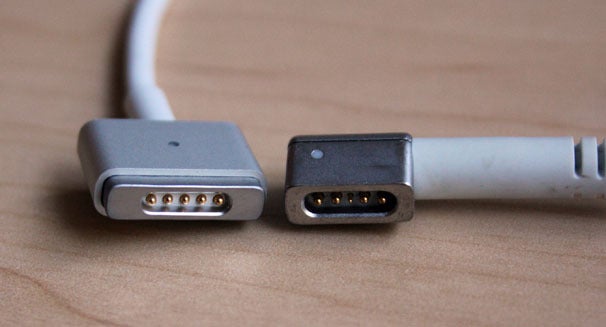 And you don't need to throw away your old MagSafe adapters yet. The tiny, $10 MagSafe to MagSafe 2 Converter lets you use your old power brick with your new laptop.