Apple on Monday handed out its annual Apple Design Awards to developers behind the best Mac and iOS apps of the year. The company looked to award those apps that were well-designed, state of the art, and innovative—and available for sale in the Mac or iOS App Stores.
On the iPhone side, the company recognized Disney's Where's My Water, a casual game; Halfbrick Studios's Jetpack Joyride ( ), a cave-flyer style game; and National Geographic Society's National Parks app.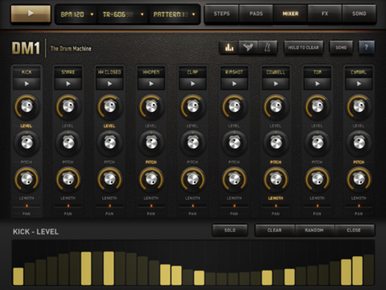 The winners on the iPad side were Fifty Three's Paper, an innovative drawing app; GameCollage's Bobo Explores Light, an educational science book for kids; and Fingerlab's DM1 – The Drum Machine—an advanced vintage drum machine simulator.
Three winners were chosen from the Mac App Store, too. They were Feral Interactive's Deus Ex: Human Revolution Ultimate Edition, a shooting, stealth, and role-playing game; Playdead's Limbo ( ); and Bohemian Coding's Sketch.
Finally, Apple recognized two student-made apps: From (deep breath) Reality Twist GmbH, Mimimi Productions, of Mediadesign Highschool of Applied Sciences, came DaWindci, a parachuting game for iPad. And from BiBoBox Studio, Dalian Nationalities University came another iPad app, Little Star, an interactive book for children.