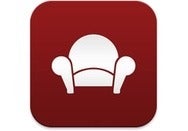 Readability is ending its controversial practice of accepting reader fees, the company's CEO announced Wednesday.
The service—which lets users save online articles and view them in a stripped-down, ad-free format—had been accepting user donations, with the intent of turning 70 percent of the money back to the publishers of the original articles. On Wednesday, CEO Rich Ziade said that business model hadn't worked.
"One, a large group of readers needed to support writing through Readability," he wrote in an explanatory blog post. "Two, a large group of publishers needed to accept that support."
While the first half of the equation went well, Ziade said, only 2,000 publishers—out of "millions" whose pages had been saved using Readability—signed up to claim their fees. "As a result, most of the money we collected—over 90 percent—has gone unclaimed," he wrote. "As of today there's nearly $150,000 in earmarked money sitting in a separate, untouched bank account."
The site will end payment collections on June 30; publishers have until July 15 to register with Readability in order to claim their 70 percent payment. After that, Ziade said, Readability will donate $50,000 each to 826 Valencia and Knowability, nonprofit organizations focused on literacy and accessibility, respectively.
Readability's attempts to collect reader donations—payment was never mandatory—had long proved a challenge to the service. Apple rejected an early version of the company's iOS app because it didn't conform to Cupertino's subscription rules. And a persistent criticism of the service was that, in collecting fees before it had formally established relationships with publishers, it stood to financially gain if money went unclaimed.
Wednesday's announcement addresses those obstacles, but leaves questions about how Readability will survive as a business. Unlike the similar Instapaper service, which charges $5 for its iOS app, the Readability app is free to download.
Ziade said in his post that his company will continue to try to find new ways of fixing the "broken" model of online publishing.
"For publishing to have a healthy future, we need to find better ways of paying for the content we value," he wrote. "Readability's publisher payment plan was one such attempt—the first of many, we hope."