Amazon on Thursday released updates to the Kindle app for iOS, along with the Kindle Cloud Reader Web app. The updates add in support for children's books, comics, and graphic novels.
With children's books, artwork can appear in full color, with fixed layouts and—in some cases—Kindle Text Pop-Up, which magnifies the text for easier reading.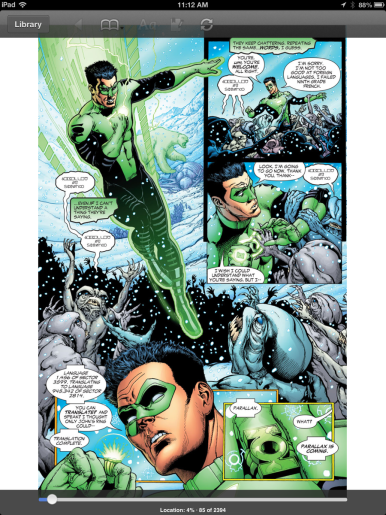 The new Kindle Panel View makes reading comics and graphic novels simpler and more immersive; in our early exploration using the updated Kindle app on a new iPad, even tiny comic book next was easy to read. Tap on an individual comic panel for a magnified view.
Amazon says that more than 1000 children's and comic book titles are available in the Kindle Store.
The Kindle Cloud Reader Web app gets updated with the same abilities. Cloud Reader, you may recall, affords Amazon the ability to work around Apple's restrictions preventing the native Kindle app from linking directly to the Kindle Store.
Another welcome new feature in the Kindle app for iOS include the long-awaited ability to search your library for specific books or authors. One other new feature—narrow margins on the iPad—stretches the next noticeably wider. An informal, unscientific poll of various Macworld staffers rated that particular new feature as lousy and undesirable.
The Kindle app for iOS is free in the App Store.