If you like to buy stuff, write stuff, or watch stuff, this week's roundup of iOS apps has something for you.
Already this week, we told you about the forthcoming arrival of iOS 6, took a first look at the Amazon Cloud Player app, rounded up the best golf apps, and profiled Reeder's updated app for iPhone.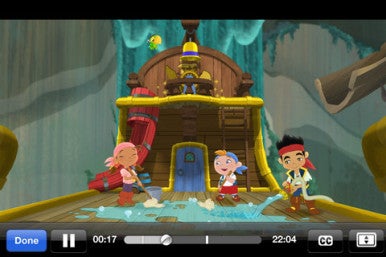 The week also saw major updates to the Slideshark app, which lets you create and present PowerPoint presentations on your iPad, as well as the TechBASIC software development app. And Vicinno Soft unveiled its new $5 11C Scientific Calculator.
Other new and updated apps that caught our eye: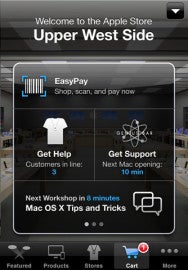 Apple Store: Apple is always looking for ways to make it easier and more "seamless" to buy stuff from them. The latest update to its free Apple Store app for iPhone contains two innovations on that front: First is an "Express Checkout" feature that speeds the ordering process—you must sign up for the service, after which your purchases from Apple can take place within the space of just a few taps on your phone. If you need to pick up your purchase from a real-world Apple Store, the app can let the store know you're on your way so that the hardware is available as soon as you walk into the store. The second feature is available only with the iPhone 4S, though, which means you might need to use the Apple Store app to buy a new phone … so you can more fully use the Apple Store app.
Disney: Prepare to surrender your iPhone or iPad to your children and never see it again. Disney released three different free video apps this week— Watch Disney Channel, Watch Disney Junior, and Watch Disney XD—that will have kids clambering for endless entertainment from the Magic Kingdom. If you have an Xfinity TV subscription, you can even watch live video from those TV channels. (A broadband Internet subscription isn't enough, so cord-cutters beware.) Even if you aren't a cable subscriber or an Xfinity client, however, each app includes a number of free videos featuring each channel's popular kids shows.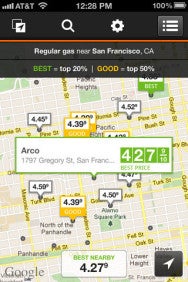 Gas Guru: Here's the good news: Gas prices haven't risen as far and as fast this summer as analysts once feared. Here's the bad news: Gasoline is still pretty expensive. So when you hit the highways for the family vacation this summer, you might want to have the free Gas Guru app installed on your iPhone. This isn't one of those newfangled "crowdsourced" apps: Gas Guru pulls its pricing info from the Oil Price Information Service and displays it on a map, letting you know what the cheapest prices are and where to get them. And if you're thirsty for more than a fillup, the app also provides recommendations and directions to nearby coffee shops, restaurants, ATMs, and auto repair shops.
Notebooks: One thing we've loved about the rise of the iPad is the proliferation of really great note-taking apps. The $9 Notebooks app for iPad brings an impressive set of credentials to that market, and its latest version includes substantial improvements: WSYWIG editing that lets users play with fonts, text alignment, and highlights; the ability to convert documents to PDF (and to password-protect selected PDFs); a feature that allows the recording of voice memos and the option to embed them in documents; as well as a host of other updates. The app can be used if you have iOS 4.0, but you'll need iOS 5.0 or later to really take advantage of Notebooks's best new features.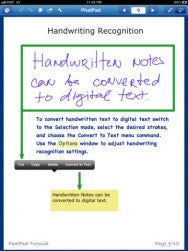 PhatPad: Remember what we said about all the great note-taking apps out there? The $5 PhatPad app for iPad also belongs on that list, and the latest improvements will keep it there. PhatPad already let users take handwritten notes on their iPad, then convert them to print-style text. This week's update includes a new ability to search the handwritten text for specific words, part of an upgrade that also includes a new search-and-replace function and improved handwriting recognition. Sure, it can convert your writing to printed text, but we won't really be impressed until it can actually read our minds.
Photoshop Express: Everybody knows about this venerable photo-editing app for the iPhone and iPad; this week's upgrade makes Photoshop a much more social offering, with a new ability to share pictures to Tumbler and Twitter, and enhancements to the pre-existing Facebook and Flickr sharing features. Other upgrades include the ability to compare your edited photo with its original version, new optimization for Retina display, and the addition of a new effects package available as an in-app purchase. Say cheese!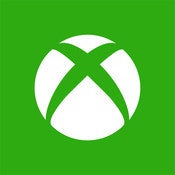 My Xbox Live: Microsoft's free My Xbox Live app for iPhone and iPad already let users track their rankings and their friends on the company's Xbox Live network; this week's update now gives you direct control over your Xbox console—not to play games, alas, but you can play, fast forward, rewind, and pause videos and music using your iPhone as a remote control. The app comes optimized for the iPad's new high-resolution display, and Microsoft says it has improved the authentication function to let users get into the network more easily.