If you're a developer who wasn't able to make it to Apple's Worldwide Developers Conference last week, you're not completely out of luck: The company has already posted session videos online for its developers to view and study.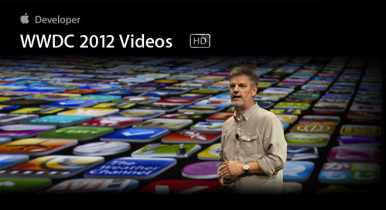 The videos were posted Monday, just three days after the close of this year's WWDC; in previous years, Apple posted its recorded sessions as much as four months after the conference. The speed may take some of the sting out of complaints about Apple's handling of this year's conference, which sold out in two hours—leaving many West Coast developers shut out of the proceedings and angry about it.
Videos won't replace the face-to-face networking opportunities afforded by the conference, but there's a wealth of information available from Apple: 113 videos overall—97 of which include elements for iOS developers, 70 for OS X programmers. (Obviously, several videos address features of both operating systems.)
The videos are available only to individuals who have registered as a developer with Apple; they're available both on the company's website and through iTunes. The content of the recorded sessions is considered confidential and subject to Apple's nondisclosure agreement.