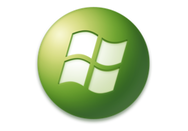 Microsoft hopes that full support for C and C++ and the ability to write apps for all Windows devices at the same time will attract more developers to Windows Phone 8.
One of the biggest changes in Windows Phone 8 is that the OS will use the same kernel as Windows 8 software for desktop, tablet and laptop computers. "We are using the NT kernel across Windows Phone 8, Windows RT and Windows 8. It's the most tested kernel in existence today," Peter Wissinger, director for Microsoft's Mobile Business Group in the Nordic countries, said Thursday.
An app for Windows Phone 8 and Windows 8 can share the same code and the same basic user interface, since both platforms use the Metro design language, according to Wissinger. Then the app has to be optimized for different screen sizes and resolutions, which the next version of Visual Studio will help developers with, Wissinger said.
Windows Phone 8 also has full C and C++ support, again making it easier to write apps for multiple platforms more quickly, Joe Belfiore, corporate vice president at Microsoft, said in a blog post Wednesday
Full C and C++ support also means Windows Phone 8 will support gaming middleware such as Havok Vision Engine, Autodesk Scaleform, Audiokinetic Wwise and Firelight FMOD, as well as native DirectX-based game development, according to Belfiore.
Other features Microsoft hopes will make developers happier with the platform include in-app payments and multitasking enhancements.
For example, Windows Phone 8 allows location-based apps like exercise trackers or navigation aids to run in the background, according to Belfiore. In Windows Phone 8, developers will also be able to create VoIP (voice over IP) apps that plug into the existing calling feature so Internet calls can be answered like traditional phone calls, using the same calling interface, Belfiore said.
All existing apps will work on Windows Phone 8-based devices, as well, according to Wissinger. There are now 100,000 apps and games available in Microsoft's app store Marketplace, with an average of 200 titles added daily.
But even if the applications run on the new devices, they won't be able to take advantage of performance improvements, according to Malik Saadi, principal analyst at Informa Telecoms & Media.
"Without tweaking, the experience will be poor," said Saadi.
The big winners with this announcement are games developers, according to Microsoft development guru Johan Lindfors, who runs Swedish consultant Coderox.
"What I primarily think will happen is that most of the big game developers will have an easier time building games for Windows Phone," Lindfors said.
That, in turn, could help increase the number of games available for Windows Phone, making it more popular among gamers, Lindfors said.
Lindfors would also like to see more improvements made to the emulator in Visual Studio, including the ability to simulate bad network connections.
"Quality is key when it comes to applications and today's users have very high expectations," said Lindfors.
Later this summer, Microsoft will present more details for developers on the Windows Phone 8 Software Development Kit (SDK) and the new Visual Studio 11-based development tools, Belfiore wrote in his blog post.
Send news tips and comments to mikael_ricknas@idg.com