This week's roundup of iOS apps features mystery, music, and multitudes of recommendations about the best places to eat, dine, and shop locally.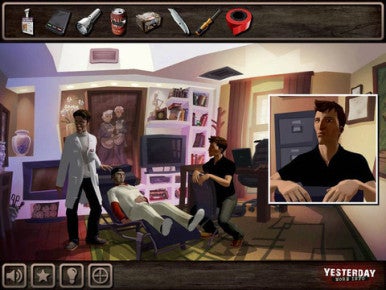 Already this week, we've brought you news of the new Reading Rainbow app, praised the (er) launch of Launch Center Pro, noted the addition of gas price searches to Waze, and offered you roundups of the best calendar and summer movie gaming apps.
Speaking of summer movies, Pixar's new flick, Brave, has two new associated apps: The $7 Brave: Storybook Deluxe and the $2 Brave: Interactive Comic. But it's not all fun and games out there—productivity apps PDFPen and Sparrow also received important updates this week. And bargain hunters who like Groupon-style deals might want to check out the new Google Offers app.
Other new and updated apps that caught our eye this week: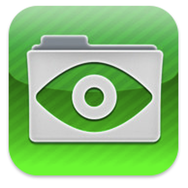 GoodReader for iPad: This was one of the first—and still one of the best—PDF readers for the iPad, and developer Yuri Selukoff keeps finding ways to improve the $5 GoodReader for iPad app. In the case of the latest update, he does so by adding new tools, among them an eraser to manually delete freehand drawings you've made using the app's annotation tool. Users can also download and save HTML 5 videos from the iPad's Safari browser using a special bookmark activated in the app's settings. GoodReader's updates also include new features that make it easier to upload PDFs and share them via Dropbox.
Ocarina 2: The original Ocarina app—which let users create music by blowing into their iPhone—was called "one of today's most interesting iPhone music making applications" by Macworld's own Christopher Breen, way back in 2008. Smule has made a number of other notable music-oriented apps in the years since, but now the company has returned to its old stomping grounds with the release of the free Ocarina 2 for iPhone—a "sequel" app sold separately from the original. The new app has a "song mode" that helps users learn to play popular tunes. The app also features a number of in-app purchase options in the form of a series of "tune packs," which feature songs that can be played by users. If you've ever wanted to emulate Zamfir, master of the pan flute, now's your chance.
Plume: Here's an offering from (full disclosure) our friend and Macworld contributor Marco Tabini at Blue Parabola: The $3 Plume app for iPhone takes you straight to the important stuff in your Twitter timeline, creating a links-only feed that displays stories—to be read either in-app, or in their original versions—shared by your online friends. (Links can be re-shared on Twitter, sent by email, or saved to Instapaper.) Plume also lets users create RSS-style curated feeds to gather links from Twitter accounts they aren't following on the main service and allows them to import their own Twitter lists for reading in a separate thread.
Where To?: FutureTap keeps refining this offering, a guide that helps you find the nearest stores, salons, coffee shops, and more. The $3 Where To? app for iPhone was updated this week with a number of new features—including the ability to bookmark favorite places, integration with several more navigation services (iGo primo, VZ Navigator, and Gokivo) to provide a turn-by-turn guide to finding those locations, improved augmented reality features, and iCloud synchronization so that your bookmarked locations can still be found when you fire up the app on other iOS devices. Thanks to the iPhone and apps like this, it's becoming increasingly impossible to not find a nearby coffee shop.
WhoSampled: It's not enough to make a song anymore—tunes get sliced, diced, and reprocessed into new songs, which then can be stripped for parts and used in somebody else's composition. The $3 WhoSampled app helps music lovers keep track of these uses of songs in your iTunes library, examining individual tracks and letting you know what other songs it samples, which songs sampled it, what cover versions exist, as well as the availability of remixes. Users can share that information on Twitter and Facebook, or they can share music knowledge with other members of WhoSampled's in-house social community. The app has information on 150,000 tracks, and developers say they're adding to that list on a constant basis.
Yesterday: This isn't an app devoted to The Beatles's hit song—though if you're not careful, you might end being half the man you used to be. The $5 Yesterday game for iPhone and iPad is an "adult noir thriller" that follows Henry White, his friend Cooper, and the mysterious John Yesterday through the investigation of a series of homicides; users can play any of those three main characters. The noir touch? Yesterday's memory has been wiped; your job is to figure out his secrets. Developer Bulkypix says the game mixes movies, comics, and videogames into a single experience. The question is: Do you believe in Yesterday?