Verizon Wireless and T-Mobile USA unveiled a high-profile spectrum deal on Monday, but the odd couple also joined together earlier this month on a lesser known proposal for FCC rules on cellular signal boosters.
The two carriers were the largest players that signed on to a detailed set of specifications for boosters, which are two-way radios that amplify cellular coverage in a building or vehicle. The devices are largely unregulated today, but the proposed rules could introduce new requirements for users.
The specifications emerged from a lengthy rulemaking process launched last year and from technical work to narrow down the proposals, said Joe Banos, chief operating officer of Wilson Electronics, which makes boosters and has been pushing for Federal Communications Commission rules on them for years. He thinks there is a good chance the FCC will approve the rules, with little or no modification, within 90 days.
"I think we're close to the end of the road," Banos said on Monday. After the commission's vote, the industry would have to settle on procedures for compliance testing, which might take six months, he said. At some point after that, products would be tested and boosters that didn't comply would have to be removed from sale.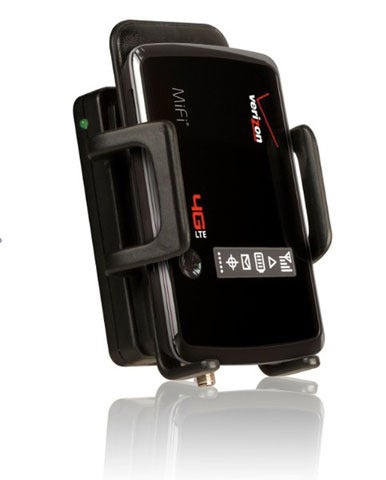 In a June 8 letter, Wilson, two other manufacturers and the two carriers told the FCC they had agreed on a set of rules that would govern all boosters. Those include devices being able to shut down or reduce their power to prevent interference with a carrier's signal, plus a rule that consumers have to notify their carrier before they can use a booster.
However, the letter said the companies couldn't agree on whether consumers should have to ask their carrier's permission to use a booster. Instead, they would make their views known to the FCC separately, it said.
The main concern about boosters is that they interfere with signals from cell towers on the same frequencies. Wilson, a manufacturer in St. George, Utah, that makes boosters that work with multiple carriers' phones, has been asking the FCC to regulate the devices since 2007. The company has said its products coexist well with carrier networks while some others may not.
Boosters do receive basic approval from the FCC as wireless devices. On Monday, the agency approved Wilson's first LTE booster for use in cars, Banos said. The product, called the Sleek 4G-V, can amplify Verizon LTE signals as well as 3G networks from the major carriers on the 800MHz and 1900MHz bands, Banos said. It should begin shipping immediately from retailers for an estimated US$129, the company said. Wilson is also developing a five-band booster for use with more carriers' networks, he said.
Wilson estimates that its unit sales of the products each month are in five figures. Some U.S. carriers, including Verizon and Sprint, offer subscribers femtocells, which act as small, indoor base stations. Femtocells differ from boosters in that they use the subscriber's own wired broadband connection as backhaul. And unlike some boosters, femtocells only work with devices from one carrier. By contrast, most of Wilson's boosters can serve all members of a household no matter what carrier they use, he said.
But possibly the most important role for boosters is coverage inside cars and trucks, for which femtocells aren't available. Wilson sells a majority of its devices for use in vehicles, Banos said.
If the FCC votes to require a carrier's permission to use a booster, the effects will depend partly on how a carrier can justify denying those requests, said analyst Peter Jarich of Current Analysis. If the carrier could do so for any reason, that might be bad news for third-party manufacturers. If they had to give a sound justification, the veto would matter less.
In situations where there's no other way to improve coverage, carriers would probably let their subscribers use the device, Jarich said.
"How aggressive do they want to be in shutting those down and losing customers?" Jarich said. "They would have to tread lightly on that, because there are going to be a bunch of cases where it does make sense."
The June 8 proposal included overall rules for all boosters as well as specific regulations for two classes of devices. The two classes came from separate proposals that came earlier: T-Mobile and manufacturer Nextivity had submitted rules for boosters that only work with one carrier in one location, and Verizon and Wilson had proposed rules that covered other types of boosters.
All four of the major U.S. carriers played some role in the technical work that created the current proposal, Banos said. Sprint said Monday it has participated in the industry discussions and is still evaluating the pending proposals. AT&T executives were not immediately available for comment.