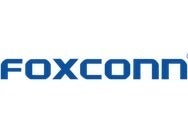 There are serious violations of worker rights at Apple's other suppliers in China, even as Foxconn tries to improve working conditions, according to a labor rights group in New York.
Conditions at Foxconn remain far from satisfactory, wrote Li Qiang, executive director of China Labor Watch, in a letter to Apple CEO Tim Cook that is appended to a 132-page report on an investigation by the group. But Foxconn is better in treatment of workers than some of Apple's other suppliers in China, he added.
Apple's suppliers in China mistreat workers, making them work overtime beyond legal limits, paying them low wages, and exposing them to dangerous working conditions, according to the report released Wednesday.
The investigation of other Apple suppliers in China reveals that serious work-related injuries and worker suicides are by no means isolated to just Foxconn but exist throughout Apple's supply chain, Li wrote in an introduction to the report.
The abuse of factory workers making Apple products came under scrutiny earlier this year following a New York Times story that described poor working conditions at the factories of contractors making the products.
The Fair Labor Association conducted a month-long investigation on Foxconn factories and issued a report in March revealing underpay, worker abuse and health and safety risks for workers. Based on recommendations in the study, Foxconn and Apple pledged to take steps to address the issues.
In a May report, Students and Scholars Against Corporate Misbehavior (SACOM), a Hong Kong-based organization, alleged that the workers at Foxconn, which makes Apple products like the iPad and iPhone, worked up to 80 hours a week in April leading up to the release of the new iPad.
The investigation by China Labor Watch of 10 factories of Apple's suppliers from January to April also found the widespread use of "dispatched workers," which have no formal relationship with the factories but are under contractual obligation to intermediary companies called "dispatching companies," according to China Labor Watch.
Except for Foxconn in Shenzhen, which transferred all dispatched workers to direct-hire status in 2011, all other investigated factories used dispatched labor which accounted for up to 90 percent of their total workforce in Suzhou, the report said. Dispatched labor as percentage of workforce was lower at 70 percent in Shenzhen.
The contract that workers end up signing is often not with their factory but with some labor dispatch company that they know little about, according to the report. Many times they assume they are being hired directly by the factory.
The use of dispatch workers allow factories to prevent them from forming unions, employ them short-term without having to pay severance compensation, and shift responsibility for worker injuries onto another party.
Dispatched workers have no limitation on the amount of overtime that they work, the report said. Some have to work more than 150 hours of overtime every month, which is above China's legal limit of 36 hours of overtime per month.
Labor dispatching demands special attention because Apple does not address it in its Supplier Responsibility Progress Reports and because it has a substantial impact on workers' rights, the report said. If Apple were to take the problem into account, the number of supplier factories that meet Apple's standards would fall considerably, it added.
The report also noted that the use of intermediaries to get access to labor is to an extent driven by shortages of workers in the region, and also because it helps companies get workers quickly if demand spikes in an unpredictable market. "With recruitment spots on every street corner, referral agencies can gather large groups of workers in no time at all….," it said.
Apple and Foxconn did not immediately respond to requests for comment.
John Ribeiro covers outsourcing and general technology breaking news from India for The IDG News Service. Follow John on Twitter at @Johnribeiro. John's email address is john_ribeiro@idg.com