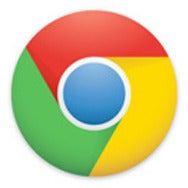 Apple and Google might be at each other's throats in the mobile space, but that hasn't stopped Mountain View from realizing where its bread is buttered. On Thursday, Google announced that it will bring its Chrome browser to iOS later in the day. The company has also rolled out a free iOS client for its Google Drive cloud storage service. The news comes as part of Google's annual I/O conference, currently taking place in San Francisco.
Chrome on iOS will tout many of the same features as its desktop counterpart, including an Incognito private browsing mode and tabbed layout, and will also allow you to sync information between Chrome on your desktop and other devices, such as open tabs. Earlier this month, at WWDC, Apple announced a similar feature, iCloud Tabs, which will ship with iOS 6 and Mountain Lion later this year.
However, don't let that fool you: Chrome on iOS is a different beast from Chrome on your Mac or Windows machine.
Running a Web browser on iOS is kind of like choosing your Ford Model T's color: You can have any one you want, as long as it's based on WebKit. Though Chrome on the desktop already uses the WebKit engine, Chrome on iOS won't be able to take advantage of either Google's own V8 JavaScript engine—due to App Store rules that prohibit the inclusion of engines for executing code—or the Nitro JavaScript engine that Mobile Safari uses—which isn't available to third parties. That means it can't hope to offer the kind of performance that Safari can.
Likewise, since Apple currently doesn't allow iOS users to choose a default browser, Chrome can't compete on convenience either. That means the main advantage is only for those who want to take advantage of a particular mobile Chrome feature, like sync.
So why is it even worth Google's time to play in Apple's sandbox? It's about eyeballs. Remember that Google is, primarily, an advertising company whose goal is to collect data about its users so that it can drive ads. While the company makes money off Google queries that iOS users perform in Safari, it makes far more off searches through Chrome—because it doesn't have to kick back any money to Apple.
Given the hundreds of millions of iOS devices that Apple has sold, that's a sizable market segment in which Google hobbles itself by not providing its own competing solution. (And Google knows it: Estimates have it making as much as five times more from Web ads served to iOS users than to Android users.) While it's released apps like Google Search, that's hardly a replacement for a full Web browsing experience—why go to an app specifically for search, when you could just as easily use Safari?
Not to mention that Google has a vested interest in keeping users in its ecosystem: If you already use Chrome or Gmail on your desktop, now you don't have to switch when you're on your iPhone or iPad. That means less investment in Apple's ecosystem, which means less friction if a user wants to, say, switch to Android down the road.
The same goes for Google Drive. It's not that ads are being served up inside Google's iOS apps, but more that it encourages you to continue using those services instead of jumping ship for one that does offer access on iOS—for example, in the case of Google Drive, Dropbox or Microsoft's SkyDrive.
With mobile usage only climbing higher, it's important that Google be a player in this space. While the dominance of the Web over the past decade has ensured Google a sweet spot on browsers everywhere, the Internet is becoming increasingly about apps, and Google can't allow itself to be left behind or it could end up relegated to the same dustbin to which it banished the likes of CompuServe and Prodigy.