It's hard to believe that the iPhone is five years old. In some ways, it feels like we've been enjoying (and writing and reading about) Apple's innovative multitouch device forever. At times, it can feel as though the iPhone—and the iOS that powers it—are awfully new, too.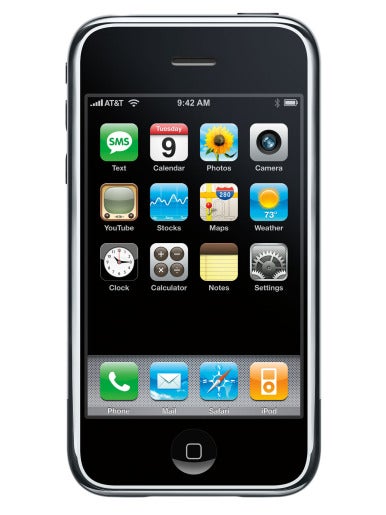 But in fact, on the fifth anniversary of its arrival on retail shelves in the U.S., the iPhone now falls somewhere between toddler and big kid. And because the iPhone is the cool kid in town, plenty of other kids are trying more and more to look and act just like it.
Low expectations
"They're not going to just walk in," former Palm CEO Ed Colligan famously said back in 2006, in response to Apple's then-rumored plan to enter the smartphone business.
Of course, that's precisely what Apple did: It entered the smartphone market in large part by sticking to the strategies the company has clung to since its creation: Designing the best hardware it can, and coupling it with its own native software, with the goal of seamlessly combining the two into a fully integrated end-to-end experience.
It worked for Apple with the Mac—depending on how you interpret "worked," of course. The Mac got (and to this day gets) crushed by Windows PC in terms of marketshare and total units sold (though these days Apple routinely outpaces the market in terms of growth in PC sales). But Apple has historically focused on using its hardware and software approach, along with exceedingly well-managed supply chain dominance, to maximize its profit margins.
And that whole-enchilada approach worked out pretty well for the company: It sold hundreds of millions of iPhones, and eventually iPads, not to mention created a side billion-dollar business with the App Store. Looking at Apple's stock price and market cap since the iPhone's introduction in 2007, one can only marvel at just how much the iPhone dramatically affected Apple's fortunes.

A rising tide
But the iPhone's introduction in 2007 didn't merely affect Apple's income. The company eventually brought some of iOS's innovations and the App Store back to the Mac in Lion, and iOS's influence is felt even more strongly in Mountain Lion—for better or worse.
And just as significantly, the iPhone's influence extends well beyond the walls of One Infinite Loop. The iPhone's interface—especially its now-ubiquitous ability to accept real-time input from multiple fingers at once—redefined what modern cellphones looked like. With the possible exception of dying companies like RIM, every smartphone vendor today puts out phones that owe nearly everything to the iPhone: They are all screen-based slabs, an innovation so obvious after-the-fact that when you look at cell phones before and after the iPhone, you can't help but laugh. Google's Android operating system undeniably owes the iPhone plenty. The Windows Phone borrows much less heavily from iOS than Android, but there's no question that Microsoft's poorly-adopted offering would not exist in its current form had the iPhone not come before it.
The biggest innovation of all
Despite all that, the biggest idea that Apple's competitors needed to steal had been sitting there all along, predating the iPhone and the iPad. And yet it's only now that companies like Microsoft and Google are finally internalizing Apple's long-held belief that the key to building great products, as referenced above, is owning the entire product experience.
That's what Microsoft is doing with its upcoming Surface tablet. It's what Google is doing with the upcoming Nexus 7 tablet.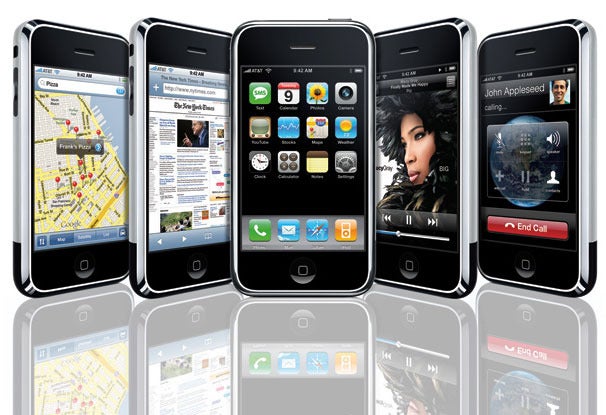 Those two behemoths (the companies, not the unproven tablets) are famous for—and have profited handsomely from—their software, not their hardware. But Google must be disappointed with the sorry state of tablets running its Android OS. And Microsoft similarly realized that remaining ever-beholden to third-parties to build the hardware to best exploit its software isa silly way of doing business and a lousy way to push the industry forward.
And these companies seem intent—wisely enough—on trying to copy each innovation Apple offers in the space: The App Store was a huge success, and so Microsoft and Google have App Stores, too. The Surface's clever keyboard covers are direct descendants of the iPad Smart Cover. And on it goes.
That's not to say that Apple doesn't borrow from its competitors too, but the features that Apple inherits for iOS—Notification Center, turn-by-turn directions—seem considerably more like polish; Google and Microsoft seem turn to the iPhone and iOS to figure out where to start.
Happy birthday
Clearly, Apple is delighted with the success it's had thanks to the iPhone. And Apple just as clearly sees its competitors' attempts to keep up as some form of flattery; the company that hoisted banners declaring "Redmond, start your photocopiers" is proud to be the standard-bearer.
That's in large part because while its competitors play catch up, Apple can keep innovating further ahead, to remain out in front.
So as the iPhone turns five, there are two things Apple fans should marvel at: How dramatically Apple changed the world in five years with its iPhone, and how much more impressive iOS devices will be five years from now.
[ Lex Friedman is a Macworld staff writer in large part thanks to the iPhone's existence.]