Aspyr Media is bringing Call of Duty: Black Ops to the Mac later this year; in the meantime, it's whetting gamers' appetite for carnage immediately with a limited-time half-off sale of older Call of Duty titles in the Mac App Store.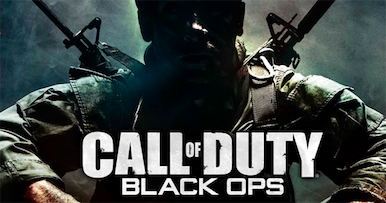 Originally released in October 2010 for, well, pretty much everyone else, Call of Duty: Black Ops takes place in the 1960s and puts your character into various Cold War settings—interacting with JFK, Castro, and a still unrepentant Secretary of Defense Robert McNamara. If that's a bit too historical for your liking, Black Ops also includes the option to fight off the zombie hordes before the falling dominoes can reach Hershel's farm. Black Ops will infiltrate the Mac this fall, with all four downloadable expansions bringing up the rear before the end of 2012.
In the meantime, current Mac versions of Call of Duty, Call of Duty 2, and CoD 4: Modern Warfare are half-price for "a limited time" in the Mac App Store, bringing their respective prices down to $10, $15, and $20. Make sure to check the Mac App Store's minimum requirements before making your purchase: Even though the original Call of Duty dates back to 2003, some Macs as recent as 2008 are not supported, and the requirements go up as you move through the series.
When you purchase through links in our articles, we may earn a small commission. This doesn't affect our editorial independence.