As impressive as the iPhone's introduction in January 2007 was, it didn't spring fully-formed from Steve Jobs's head, like Athena from Zeus's. As with the company's earlier products, it was clear that this was a device that would be improved and refined over time.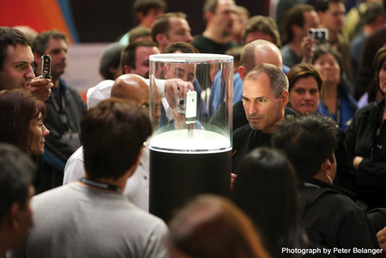 And so it has: The iPhone of today might largely resemble the one that Jobs pulled out of his pocket in January 2007 and that arrived in stores five years ago today, but Apple's smartphone has improved in countless ways—both major and minor—since those first moment in the public eye.
Never content to rest on its laurels, Apple set a breakneck pace that's proved to be the the standard for the industry: Continue building better and better versions of your products and providing them to customers on a regular basis. Anything less than that, and you risk being left in the dust, the only sound in your ears the whoosh of your competitors passing you by.
A few moments in the iPhone's evolution have been particularly significant—the kind of moments where everything changed, even if, in some of them, we didn't realize it at the time. But the effect all of these moments put together have made the iPhone into the world-beating powerhouse it is today.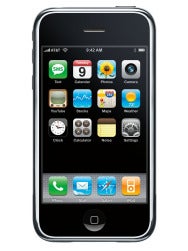 Cheaper pricing
Hard as it may be to believe, the original iPhone debuted at a downright expensive price: $499 for a 4GB model, $599 for an 8GB model, and $699 for 16GB of storage. These prices were unsubsidized by AT&T; Apple instead took a kickback on the monthly fees that customers paid for service.
Less than three months after the iPhone's release, however, Apple killed the 4GB model and, to the dismay of early adopters, dropped the 8GB's price by $200. This lower cost would set a precedent for future models; with the release of the second-generation iPhone 3G in 2008, Apple would establish the price points it still holds today: $199 for the introductory level mode, with $100 increments for storage increases.
That price point has proved to be key to the iPhone's adoption, in part because it simply made the device more affordable, but much more significantly in terms of perception. (After all, the better part of an iPhone's cost isn't the phone itself, but the two years of service.) At $500, the iPhone was a luxury, an extravagance—at $200, it could be a Christmas present for your kids. And with the addition of previous models for $99 and $50 (or occasionally $0, thanks to contract subsidies) in recent years, that's gotten even more compelling.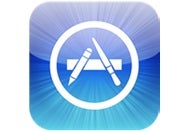 App Store
Plenty has been written about the App Store and its importance to the platform, but, really, it's impossible to overstate. The iPhone, as introduced, was a gadget—a very cool one, to be sure, with capabilities that most of us had never imagined holding in our pockets—but a gizmo nonetheless. The launch of the App Store in 2008 turned it from a piece of impressive technology into a fully-fledged platform to rival—and, in many ways, surpass—Apple's existing platform, the Mac.
That progress hasn't been without missteps. There's the infamous Steve Jobs declaration that no native apps were needed because Web apps were "a pretty sweet solution," and the numerous and well-documented issues with Apple's often capricious review process. But in the much bigger picture the App Store has ushered in a revolution of how users interact with the Internet. These days, if you're a company that exists on the Internet and you don't have an app, you might as well pack it in.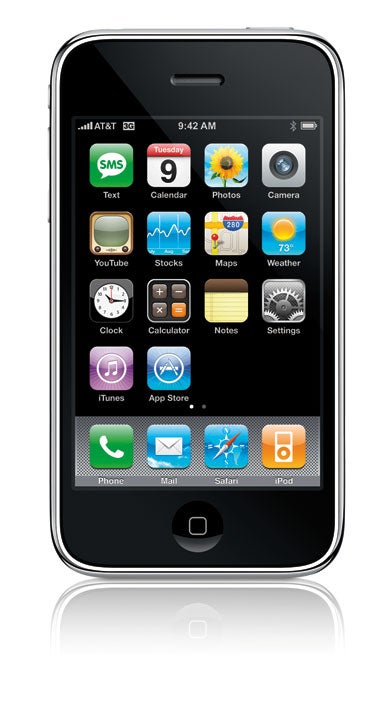 3G
It's sometimes easy to forget that the original iPhone didn't have 3G networking. At the time, 3G was just coming into vogue; the iPhone launched into a perfect storm where the 3G chips were too bulky and battery intensive, and the network wasn't yet built out enough to reach most customers.
Instead, the device launched on the EDGE networks that were still all too common at that time. Granted, to many of us buying our first smartphone, we were less concerned with sheer data speed and more impressed by what we could do with the device—but that didn't stop many critics from knocking the device's lack of a fast cellular connection, especially when it was being touted for such data-intensive purposes.
Of course, Apple would fix that problem within a year. Along with the device's price drop, 3G helped usher in a whole era of new customers, fulfilling what many saw as a key deficiency of the original product and made it an even more compelling offering for many users. Apple now finds itself in a similar position with its adoption of 4G LTE. Despite what the menu bar of your iPhone might tell you, the iPhone is, four years later, still running on 3G networks, albeit somewhat speedier ones.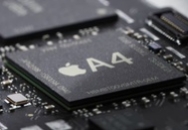 A4
The guts of the iPhone or iPad aren't necessarily that interesting to folks who're mainly concerned about playing Angry Birds or checking their email, but Apple's introduction of the iPad in 2010 brought with it an interesting tidbit: The device was powered by an Apple-built processor called the A4. That A4 would make its way, soon enough, into the fourth-generation iPhone.
Even on the Mac, the company never went so far as to manufacture its own processors, though it worked closely with Motorola, IBM, and later, Intel. The A4, and its successors, the A5 and A5X, show that Apple is still committed to making the whole widget—and this time, really, it means the whole widget. The company is leaving nothing to chance with what have become its best-selling products, and if that means it has to learn about building its own processors, well, it's going to learn about building its own processors.
Verizon
In many ways, it's surprising that Apple went as long as it did with a single carrier partner in the U.S. Overseas, there are plenty of countries where Apple has long had deals with multiple carriers, but in the U.S., AT&T continued to hold exclusive rights through early last year. It wasn't until January 2011 that Apple announced it would bring the iPhone 4 (at that point, six months old) to Verizon's network.
While this may not have directly spawned the huge influx of sales that many had predicted, it was far more important as a part of Apple's long-term strategy: Namely, that future iPhones would be available in the U.S. on multiple carriers. So as Apple continued to improve the iPhone itself, more and more customers would be able to actually buy the device.
That number increased when Apple subsequently made a deal with Sprint for the iPhone 4S, and in recent months has exploded even further with the addition of a number of regional carriers in recent months. In short, the company's goal was to reduce the friction of the purchasing decision—no longer do you have to decide if you want to switch carriers, because chances are the iPhone's already available on whatever carrier you're using. And, as an added bonus, it takes some wind out of the carriers' sales and puts more control into Apple's hands.
The newest additions to Apple's roster of carriers are in another hitherto unexplored country: the prepaid market. Carriers such as Cricket and Virgin Mobile are offering the iPhone with little or no subsidy, in exchange for cheaper data plans. It's safe to say that by the time the next iPhone rolls around, pretty much any customer who wants an iPhone will be able to find a plan that fits their needs.
Well, unless they're on T-Mobile.
[Senior editor Dan Moren still mourns being stuck in Las Vegas for the iPhone's introduction.]