This week's roundup of iOS apps offers new ways to bank, check the weather, and protect your secrets from prying eyes. There's also a famous web-slinger who makes an appearance.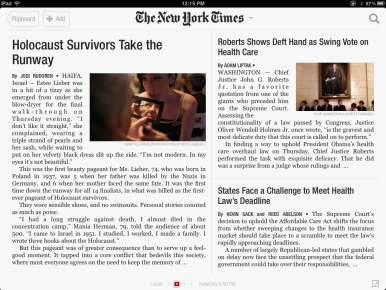 Already this week, we've brought you plenty of news on the Google front—the company brought its Chrome browser to iOS, as well as its new Google Drive cloud storage app. But other companies were busy: Apple unveiled its Podcasts app and LightSpeed for iPad debuted as a way for merchants to improve sales. And we ranged from high culture to low, bringing you roundups of the very best Shakespeare and rollercoaster simulator apps.
The week also saw updates to the CinexPlayer, Flipboard, and Words With Friends HD applications.
Other new and updated apps that caught our eye this week: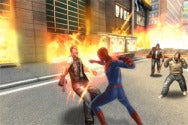 The Amazing Spider-Man: Here's a new game featuring an odd character unlike any we've heard of: A man with the powers of a spider! In this $7 game for iPhone and iPad, you play the title character, doing whatever a spider can: spinning a web of any size, then catching thieves just like flies. The game boasts an "open-world Manhattan" that lets you run all over the city while you attempt to complete up to 25 mission, or just brawl with ne'er-do-wells in melee mode. Apparently there's a movie tie-in or something. Look out! Here comes the Spider-Man!
iBank for iPad: For people who track their finances in fine detail, IGG Software has brought its iBank software to the iPad. The app lets users track their stocks, bonds, mutual funds, IRAs, 401Ks, ETFs, CDs and other assets, and manage mulitple accounts while doing so: A dashboard offers charts and summaries that let you get an overview of your financial situation at a quick glance. Users can sync the app with iBank's desktop app, but there is a price for fine-grained money management: The app costs $15 to download, and $40 to subscribe to the service for a year.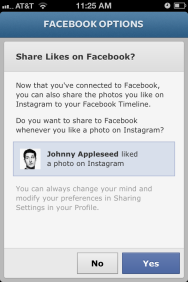 Instagram: If you've wondered what Facebook's purchase of Instagram will mean for the app, we got our first clue this week with the unveiling of Instagram 2.5. The answer may shock you: Instagram is now slightly more integrated with Facebook than it was before. Specifically, the app now offers the option sharing the photos that you "like" within the app—if you click your approval of a buddy's cat photo, that photo will then show up in your Facebook timeline. The good news? You have to opt-in to this feature—the social media giant isn't forcing it on you in its typically provocative fashion.
Radiolab: Now that Apple has unveiled its Podcasts app, it's easier than ever to simply subscribe to the brainy-but-entertaining Radiolab podcast and have done with it. But we're betting that there's still an audience for this $3 app, which offers listeners a chance to dive deeper into Radiolab episodes. (Buying the app, developers note, is also a way to fund production of the show.) The iPhone offering lets users access the show's full archives; upload their own audio effects, photos, and text for use on the show; read blogs and other updates from the show; and share episodes via Facebook and Twitter. Best of all? You'll make Robert Krulwich happy.
WTHR: If you want your weather forecasts uncomplicated—and kind of soothingly beautiful; the kind of thing you'd find on an iPhone in the "Beauty School Dropout" vision of heaven from Grease—then David Elgena's $1 app is for you. Based on stripped-down design principles (even the vowels are gone from the app's name!) WTHR offers local weather conditions, a seven-day-forecast, and the ability to toggle between Farenheit and Celsius displays of the temperature. But it doesn't get much more complicated than that. Even in a hurricane, looking at this app will make you feel relaxed.
Wickr: We could tell you more about this app, but then we'd have to kill you. (Pauses. Looks around nervously.) OK. You didn't hear this from us, but this free app from Robert Statica purportedly offers "military-grade" protection of your communications—deleting, for example, all the metadata from pictures, video, and audio files that you send, and even reportedly giving users control over who reads their messages, where, and for how long. The app also boasts "the best anti-forensic privacy protection"—which means that when the CIA comes looking for you, it will be harder for the agency to crack your secrets. This message will self-destruct in 3 … 2 … 1 …