Artists seeking to create comic books or graphic novels on their desktop computers will soon have a brand new app to look forward to. Smith Micro—maker of Poser, Anime Studio, and Manga Studio—will launch a free public beta of MotionArtist, a new animated comic authoring program that facilitates creation of HTML-based interactive comics and graphic novels. The beta will be released today at 1:20 Pacific Time, in conjunction with International Comic-Con 2012.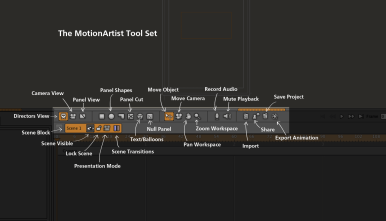 It will be available online until January of next year, during which time artists can download and use the program for free. Smith Micro says that the full release of MotionArtist will be mid-February 2013, and that its retail price will be around $50.
"Over the last few years, comics have been changing toward the digital realm and there's been a lot happening with motion comics and interactivity on different devices," said Steve Yatson, Smith Micro's senior director of productivity and graphics. "We saw a real need coming, based on requests for features in our applications. And what came out of it is our new application called MotionArtist."
MotionArtist is designed to offer a new approach to layout, animation, and interactivity for graphical projects. There are no drawing, inking, or coloring tools: instead the application concentrates on offering powerful and intuitive composition and presentation tools. You start by creating typical panel-based comics or drawings, add animation, and export comics or presentations in common video file formats or HTML5. You can also share your creations via YouTube and Facebook from within the program.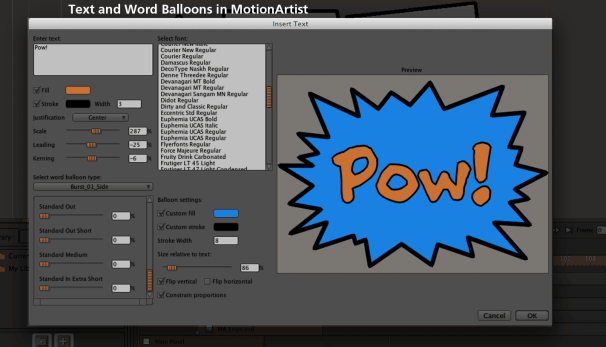 While the target audience centers on comic creators, techniques can vary. You can create comics digitally from the start, or scan them in from existing paper projects. Yatson says that MotionArtist is also targeted to photographers who want to present their images in a unique way, graphic novelists looking to create interactive presentations, Web developers seeking to export projects to HTML5 for posting on Websites and social media, and anyone who wants to create animated or interactive presentations.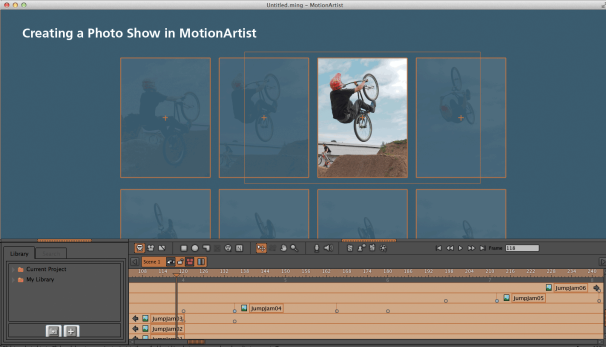 Presentations built around comic panels and comic layouts can include animations, sound, and titling. You can create panels of various shapes and then resize, duplicate, rotate, align, and cut them at any time. The program provides vector-based balloons, thought bubbles, dialog boxes, and text that can be easily added and edited. The program lets you change fonts, word balloon types, thought bubbles and bursts. You can create simple photo presentations through automated object placement and camera movement. Drop in a folder of images, and MotionArtist will automatically place them on the stage and animate the camera.
Within MotionArtist's GPU accelerated environment, you can add layered 3D depth to panels and presentations for a parallax effect. You can import a layered file into a panel, arrange the layers in 3D space, and then set the panel options to give the apearance that the layers are free floating in 3D space.
The program's import functionality lets you add images, video, and audio of just about any size and type, including 1080p, high-resolution and layered Photoshop images, and Anime Studio files. The program hides its keyframing functionality in the background, instead using stop points within a dialog interface.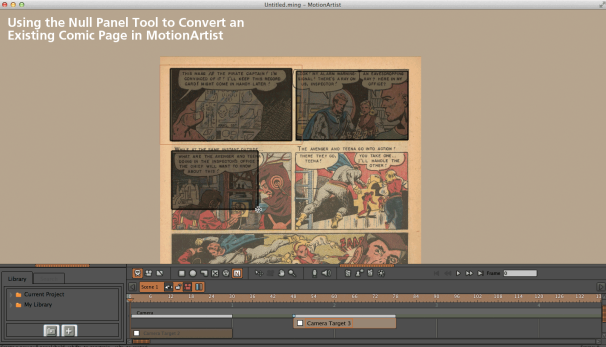 "Motion Artist is designed as a bridge between traditional comic creators and getting those comics digitized and out into the wild," Yatson said. "There's a real disconnect between those two things. We really have comic creators and normal people in mind when we talk about this application. It's an animation system for non-animators."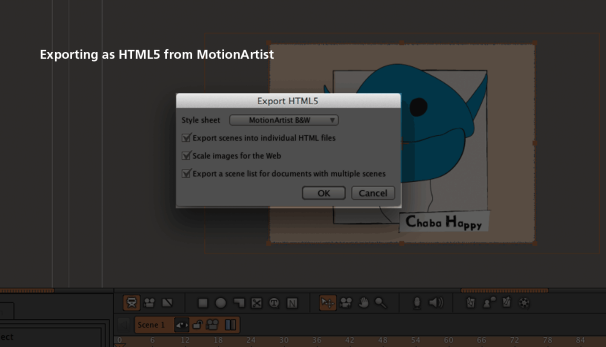 MotionArtist works with Intel Macs running OS X 10.6 or later and Windows running XP Home/Professional/Tablet PC Edition, Windows Vista, Windows 7, and Windows 8. Participants in the beta program are encouraged to submit problems, issues, and feature suggestions via MotionArtist's bug report system.