The increasingly crowded competition among cloud-storage providers may lead to a boon for consumers—more storage for the money.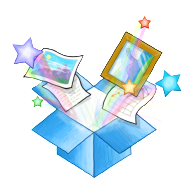 Dropbox on Tuesday announced it was increasing the amount of storage available to Dropbox Pro subscribers, but without increasing subscription fees: Users of the $10-a-month 50GB storage plan will now have 100GB available at the same cost; subscribers to the $20-a-month 100GB storage plan will also see their available storage double without a fee increase.
The 50GB storage plan will apparently go away, but Dropbox said it will now offer a 500GB plan at an as-yet-unspecified price. The company said its pricing page would be updated Tuesday evening; existing Dropbox Pro users will see their accounts update to the new parameters at the same time.
Dropbox's announcement came the same day that "digital filing" company Neat announced the launch of its own NeatCloud service—which offers a single user 50GB of storage for $6 a month. And both announcements come amidst explosive growth in the cloud-storage sector: Dropbox is granddaddy of such services, along with stalwarts like Box.com and OfficeDrop—and they've been joined in the last year by Apple's own iCloud service, GoogleDrive, and Cubby. Doxie Go also offers NeatCloud-style scan-and-save services, while Evernote has similar scan-and-extract-pertinent-information skills.
The company has also found new rivals from services like Pixorial and Cloudee, which are focused on photo and video saving and sharing; in response, Dropbox last month added new video upload features to its iOS app, which was also updated to offer the option of automatic uploading of photos taken on iPhone and iPad.
Dropbox's iOS app remains free, as does the first 2GB of storage. The app is compatible with devices running iOS 4.0 or later.