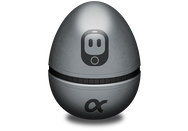 Reading colossal CNN blunders in real-time on your Mac is about to get a lot more fun. Tapbots on Wednesday unleashed a public alpha of Tweetbot, an OS X version of its hugely popular iOS apps for iPad ( ) and iPhone ( ).
The public alpha is a first for Tapbots. Lead developer Paul Haddad told Macworld—via Direct Message on Twitter, of course—"We felt that a lot of people would appreciate Tweetbot for Mac, even if it wasn't fully finished. [A public beta] is not something that we can do on iOS, so we figured it'd be a fun experiment to try out."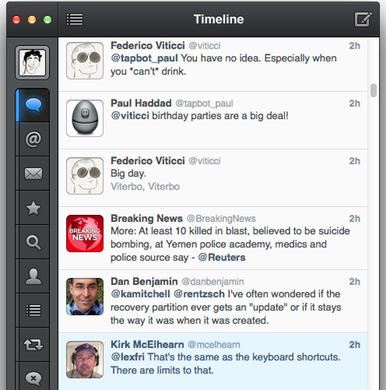 Tweetbot for Mac looks an awful lot like its iOS brethren. Like the official Twitter app, Tweetbot feels more than a bit like a transplanted iOS app running on your Mac, and you can navigate the app by click or multitouch gesture. And it works great—mostly. But, as the company stresses, Monday's release is an alpha.
Some features are missing, like iCloud support and Notification Center integration, which can't be implemented until the app is sold through the Mac App Store. And some behaviors are a bit buggy; you may need to restart the app on occasion, and there are occasional visual issues since the team hasn't yet focused on refining the app's look. You can report bugs via the Send Feedback option of the Help menu in the app.
Despite its alpha state, Tweetbot for Mac still offers a robust Twitter experience—I've been using it as my sole Mac Twitter client for more than a week with minimal issues.
Tapbots stresses that while the public alpha and any subsequent alpha or beta updates will be free, the final app will not be—though no price has yet been set for the official version. There's no firm release date yet either; the company says Tweetbot will be officially released just as soon as it's ready. The alpha versions of the app will automatically inform testers of updates, and older alphas will eventually expire and stop working.
Tweetbot for Mac requires Mac OS X 10.7 Lion, but the final shipping version will likely only support Mountain Lion, the company says.