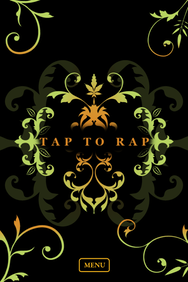 The Smule team is at it again—and this time, they're getting somewhat jiggy with it. AutoRap is the latest music-making app from the company behind titles like I Am T-Pain, Magic Piano, and Ocarina. AutoRap aims to turn your speech from plain vanilla to, say, Vanilla Ice.
Like so many of Smule's vocal manipulation apps, AutoRap auto-tunes your voice to fit in with its pre-programmed rap beats. It also tweaks your syncopation, adjusting your spoken word rhythms so that the final product both hips and hops.
AutoRap can mash-up your recordings with songs from Snoop Dogg, Nicki Minaj, the Beastie Boys and others. Though the app itself is free, it uses an approach wherein you must spend in-game currency on backing tracks. That currency is divided into two tiers—you need to earn premium currency for more premium tracks. You can get the in-game currency by paying for it, or by taking advantage of offers built into the app: Watch a commercial, sign up for a service, or fill out a survey, for example, and you can earn more of the virtual lucre.
As to whether AutoRap's effects will end up leaving you sounding more like an MC or empty, we suppose rap quality is in the ears of the beholder. You can take a gander at Smule co-founder Ge Wang spitting some fresh AutoRap beats, or watch this video of assorted San Franciscans giving the rap app a try: