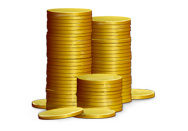 If you're interested not just in Apple's product announcements but also its balance sheet, you're likely counting down the hours until Apple's quarterly earnings briefing on Tuesday. That's when Apple CEO Tim Cook is joined by chief financial officer Peter Oppenheimer to let analysts know how their company performed over the last three months.
The announcement usually features Cook and Oppenheimer detailing Apple's achievements over the past quarter before they take questions from analysts, at least one of whom will doubtlessly try—unsuccessfully—to get Apple to comment on rumored products. Macworld will have live coverage of that call—including the questions Apple executives actually answer—at 2 p.m. Pacific (5 p.m. Eastern).
The format for these conference calls is pretty well set. The subject matter, on the other hand, is up in the air. Here are some talking points that could come up when Apple executives discuss earnings for the company's fiscal third quarter.
Mountain Lion
Quarterly earnings are where Apple looks back, not ahead. So why would the company talk about the arrival of its upcoming OS X update when it normally goes to great lengths not to talk about future products during its earnings calls?
Because it's done so before. Last year, Apple used its third-quarter conference call to announce the ship date for its OS X Lion update—Mac OS X 10.7 arrived on the Mac App Store the day after the conference call with analysts.
Will history repeat itself? We couldn't say for certain, but Apple has told the world that Mountain Lion will arrive in July. And it takes only a glance at the calendar to see that August isn't that far off in the future.
New Macs
Apple's third quarter runs from April to June. It was until near the end of that period—June 11—that Apple released updated MacBook Pros, MacBook Airs, and the new MacBook Pro with Retina display. So only a few weeks of sales for those Macs will be included in Tuesday's earnings report. Still, it could prove illustrative on what the demand is like for Apple's new notebooks.
Despite the lack of other major new Mac hardware during the quarter, expect two familiar Apple tropes to remain consistent—that approximately half of all Mac purchases in the quarter were to customers buying their first Macs, and that Apple's growth in Mac sales outpaced the rest of the PC industry. For what it's worth, industry analysts project that the overall market for PCs shrank during the last three months.
The new iPad, the old iPhone
When Apple revealed its second quarter numbers in April, the third-generation iPad was in a similar position to the new MacBooks this time around: It had only been in stores for a couple weeks. Thus, expect a robust announcement regarding the number of new iPads sold, since this was the first fiscal period during which that third-generation iPad was available for sale every single day.
Though the iPad still dominates the tablet market, analysts will likely be listening for any indication that a steady parade of competitors (like the Google Nexus) are causing an iPad sales decline.
On the iPhone side, odds are good that Apple's numbers will not nearly be so robust. The top-of-the-line iPhone 4S is more than nine months old. Apple showed off what iOS 6 will bring, but that update won't arrive until fall. In last year's third quarter, Apple posted record numbers at the time for iPhone sales, but it had the benefit of shipping both a CDMA-based iPhone 4 and the white iPhone models leading up to that quarter. Apple hasn't released any iPhone hardware updates since the iPhone 4S arrived last fall.
The further away we get from an iPhone release, the more sales slow, as customers hold off on upgrading to new hardware (and getting locked into a two-year contract with a soon-to-be-outdated phone). Apple executives have pointed to that phenomenon in the past to explain slowdowns in phone sales, so it will be interesting to see if history repeats itself Tuesday.
One final note on the iPhone front: Apple has signed on 10 regional carriers to provide service for the iPhone and added prepaid carriers as well in recent months. Expect analysts to press Apple for details on what those deals are adding to the company's bottom line.
The great mall of China and other matters
China continues to be a key source of growth for Apple; the company has repeatedly mentioned its efforts—and successes—in growing its business there. Expect an update on China-specific sales and growth numbers, and perhaps updates on Apple's aims to increase its retail presence there.
Now that Mobile Me is permanently shuttered, it's likely we'll hear about the current number of users signed up for its replacement, iCloud. We may well hear about the number of apps in the App Store—650,000 at last count—or the increasing number of Mac Apps that are ready for the MacBook Pro's Retina display.
Whether the Apple TV will merit a mention is anyone's guess.
Analysts are looking for the company to tally $37.23 billion in sales, which would be a 30 percent jump from year-ago revenue. Earnings per share are estimated at $10.35 for this quarter.
Those estimates are ahead of what Apple has told analysts to expect—hardly a surprise since Apple's forecasts are notoriously conservative. In April, Oppenheimer told analysts to expect $34 billion in revenue, with earnings per share of $8.68. In the third fiscal quarter of 2011, Apple reported revenue of $28.57 billion, with earnings of $7.79 per share.