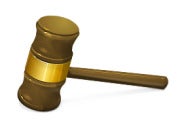 Samsung Electronics is assuming that technology in the iPad and iPhone violates its patents without knowing the actual processes in the devices' chipsets, Apple argued on Tuesday in Australian Federal Court.
The second day of Apple and Samsung's patent trial in Sydney focused on opening arguments centered around patent No. 2005202512, which deals with power regulation during 3G data transmissions.
Apple uses an industry standard for power regulation in its chipsets, but it doesn't mean that the use of the standard means that Samsung's patent has been infringed, said Stephen Burley, who is representing Apple.
Burley argued there are variable ways that the standard can be implemented in the devices' chipsets, which are provided by a third party. "We submit Samsung will not prove its case in that aspect of infringement in any event," he said.
At one time, Samsung had a "contractual provision" with chipmaker Qualcomm to not sue customers of Qualcomm's chips, according to court proceedings on Monday. But the agreement dissolved after Apple sued Samsung in April 2011 in California.
In Australia, Samsung accuses Apple of refusing to negotiate to license three 3G-related patents used in Apple products. Burley said on Tuesday that Apple has been willing to negotiate patent licenses on fair, reasonable and non-discriminatory (FRAND) terms.
Samsung has received correspondence from Apple in the last few weeks, said Neil Young, an attorney representing Samsung. Young told Justice Annabelle Claire Bennett that Samsung would provide a confidential note to her regarding mediation between the two sides.
The trial, which began Monday, is first dealing with Samsung's cross claim regarding Apple's alleged infringement of the three 3G patents. Samsung filed the cross claim after Apple filed suit in July 2011.
Apple alleges Samsung's Galaxy tablet infringes on patents its holds related to touchscreen technology, which will be dealt with later in the trial, scheduled to run through October.
Send news tips and comments to jeremy_kirk@idg.com