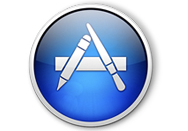 Apple giveth, and Apple taketh away. As it released Mountain Lion through the Mac App Store Wednesday, the company simultaneously removed Lion from the store: You can't find Lion if you search for it, it's no longer listed as one of Apple's apps in the store, and even the direct Mac App Store link no longer works.
If you're already contentedly running Lion on your eligible Macs, or if you eagerly downloaded and installed Mountain Lion already, Lion's removal from the Mac App Store is no big deal. For certain users, however, Apple's removal of the Lion installer from the store could become problematic.
Several Macs can run Lion, but not Mountain Lion. These include 2006 iMacs, the 2008 (original) MacBook Air, Late 2006 through Early 2008 MacBooks, 2006 15-inch and 17-inch MacBook Pros, the 2007 Mac mini, 2008 Mac Pros, and the 2006 and 2008 Xserve models. If you still use one of those older Macs, and you're running Snow Leopard, Apple's decision to pull Lion puts you in a bit of a pickle.
In response to our query on the matter, Apple spokesperson Monica Sarkar told Macworld that, while Lion is no longer available for sale from the Mac App Store, customers can still purchase it from the legacy products list via Apple phone sales. But when we called 1-800-MY-APPLE, sales representatives there said Lion was not available. It may well be that, if there is a Lion legacy-sales program, it has not yet been communicated to the sales reps.
Even customers who already purchased Lion may note that it's gone missing from the Purchased tab within the app, so they apparently can't re-download it—unless they know the trick: Hold down the Option key when clicking on the Purchased tab kn the Mac App Store app. That shortcut makes Lion reappear in the list.
With the Option key trick, customers who own Lion and, for whatever reason, want to install it fresh on a compatible Mac, can do so. Cautious Mac users who try to remain one major Mac OS iteration behind the current release, on the other hand, are out of luck. It looks like Apple will offer new buyers just one version of its desktop operating system in the Mac App Store, and that version is Mountain Lion. If you don't already own Lion, the Mac App Store currently offers no way to get it.
As a reminder, before you install Mountain Lion, it's a good idea to make a copy of the installer. Otherwise, the installer gets removed from your system when the installation process completes. To make a copy, Control-click (right-click) on the Install Mountain Lion icon running in the Dock, and choose Options -> Show in Finder. (Alternatively, find the app in your Applications folder.) With the installer selected in the Finder, choose File -> Duplicate. Then continue on with your installation process.
Updated 1:31 p.m. ET with information on how to re-download Lion from the Mac App Store if you already own it.
Updated 3:50 p.m. PT with Apple's response regarding legacy sales of Lion.