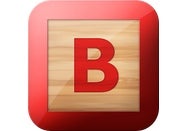 Boxcar.io, the company behind the popular iOS notification app Boxcar ( ), announced Thursday that it has been acquired by Kwaga. The acquisition news comes on the heels of rumors a couple weeks back that the Boxcar service was ready to shuffle off this mortal coil.
The Boxcar app, first launched in 2009, assembles push notifications from a slew of services, including Twitter, email, and Facebook. The company also makes a desktop version for the Mac.
Kwaga is the company behind WriteThat.name, a subscription service that helps users keep their address book current automatically. The WriteThat.name service will now integrate Boxcar's automatic notification system, too.
Jonathan George, Boxcar's founder, will join Kwaga's board as an advisor. Mere weeks ago, some in the tech press wondered whether Boxcar was dead, after hours of downtime plagued the service. George told Macworld over email that "the trouble with Boxcar in the past few weeks was primarily related to scaling and growth issues… Part of this acquisition is absolutely to help Boxcar grow and restore it to 100 percent—and to keep it there."
Via email, Kwaga CEO Philippe Laval told Macworld that—despite his belief that "notifications overload is just around the corner," applying his company's "attention management technology to notification handling stil makes sense." By way of example, he described a potential service that would "notify you only of important emails, not only based on who sends the email, but also on their actual content." Laval added that many WriteThat.name users were asking for more mobile features, and said that Kwaga will use Boxcar "to build just that."
Asked whether Kwaga intends to keep the Boxcar service running for existing and new users, Laval replied: "Absolutely."
Boxcar says it has issued more than 2 billion notifications since 2009.
Terms of the acquisition were not disclosed.