This week's roundup of iOS apps includes new takes on old movies, a plan to get you in shape, and the latest trend in weather.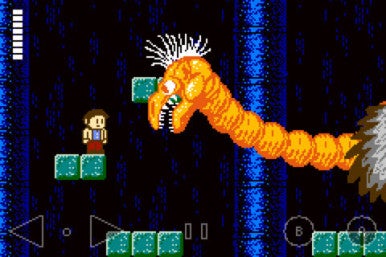 It was a Olympic-focused kind of week. We brought you a roundup of the best London travel guide apps, as well as a guide to the best Olympic-themed apps. Also, Olympics, London.
Here are new and updated iOS apps that caught our eye this week.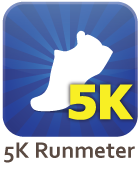 5K To Marathon Runmeter GPS: Ready to get off your couch and start running? Abvio— which focuses on fitness-oriented apps— has a new way to help you with its $3 5K To Marathon Runmeter GPS app for iPhone. It includes all the elements of Abvio's popular Runmeter app—including audio announcements of your progress while you workout, as well as a full slate of stats, maps, and graphs to help you analyze your efforts—but adds plans to help aspiring runners, including a 5K run/walk training plan for beginners, as well as 10K, half-marathon, and marathon training plans. Better find a good pair of running shoes!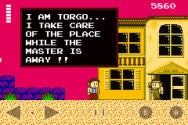 Manos – The Hands of Fate: We'll be honest—we never would have heard of this legendary cinematic turkey if it hadn't been for the stylings of the guys at Mystery Science Theater 3000. Now, though, it's getting the treatment that every piece of kitschy art gets in the 21st century: It's being turned into a retro-style 8-bit video game. FreakZone's $2 Manos-The Hands of Fate game for iPhone and iPad does differ from the movie in some respects; we don't remember there being "boss battles" at the end of every scene, for example. But other elements are familiar: Mike, the dumb protagonist; Torgo, the guardian of the haunted Valley Lodge; and of course, The Master. Manos! God of primal darkness! As thou has decreed, so have I done.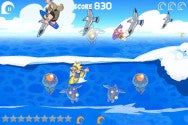 Party Wave: Not every game made for iOS these days comes in 8-bit format. Really! We've checked! Take, for example, the $2 Party Wave game for iPhone and iPad. This new game reminds us a bit, conceptually, of Tiny Wings—only instead of being a tiny bird using momentum to fly through the hills, you're a surfer trying to catch and ride a great wave. Surfers have to jump and turn in order to avoid obstacles like jellyfish, dolphins, and sea turtles—though you will want to get closer to the mermaids that pop up from time to time. Hang ten, brah!
Path: We admit to being slightly underwhelmed when the free Path app for iPhone first emerged a couple of years ago, believing it then to be little more than an Instagram for short video clips. Since then, though, Path has evolved into a pretty solid social network in its own right—one that still emphasizes photos and videos, to be sure, but one that that also lets users share information about their location, the music they're listening to, the workouts they do, and more. This week's update continues the evolution, letting users choose to take and share photos in either a square format or landscape mode; the photos are also displayed 30 percent larger than they were previously. But the improvements aren't all image-related: Users can now share their reviews of movies and books, and they can now invite friends into their network.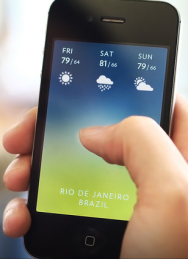 Solar/Sun: It would seem that the newest trend in weather apps is toward stripped-down design. A few weeks ago we told you about WTHR, which resembles a very simple thermostat; now Hollr's $1 Solar for iPhone comes along to make WTHR look larded-up with features. Instead, Solar relies on very simple "Rothkoesque colorscapes" to convey a sense of the weather outside. You can swipe up to get the forecast, or to check conditions in other cities. Another option for a simple weather app— Sun, by Jakob Henner, also features stripped-down color-coded information. The difference? It's a Web-based mobile app—just surf to the site in your iPhone's mobile browser and install it on your homescreen for free.
Viber: There's a host of VoIP-based calling apps that let you use your iPhone as … a phone. (OK, most of these apps are probably aimed at the iPod touch, giving those owners calling options when they're within Wi-Fi range.) It's tough for these apps to distinguish themselves from each other, but Viber's newest update offers a few novel ideas, such as giving users a new "group messaging" feature, the addition of photos to your contacts list, the ability to put a custom photo as the background to specific conversations, timestamps for every message, and the ability to see when your friends have joined Viber.
Other apps of note: Apple's native Podcasts app was updated this week; the popular iA Writer also saw some improvements. Apple also updated some of its apps to include compatibility with Mountain Lion, including Pages, Keynote, Numbers, and iTunes U.