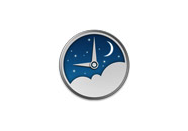 More than a few Mac users worry that OS X is becoming too much like iOS, thanks to the former gaining features obviously inspired by the latter. But even the most anti-iOS Mac user has to admit that sometimes this is a good thing. To wit: With our iPhones and iPads, we've come to expect that even when the device has been asleep, waking it will immediately present us with our latest email messages, events, reminders, changes to contacts, and more. These devices will even back up to iCloud and sync with iTunes when unattended. Under Mountain Lion (OS X 10.8), if you've got a compatible Mac laptop, you'll get many of the same benefits thanks to a new feature called Power Nap.
Which Macs are compatible? Currently only the Mid 2012 MacBook Pro with Retina Display and the Mid 2011 and Mid 2012 MacBook Air models. Each of these models requires a SMC firmware update ( Mid 2011 Air, Mid 2012 Air, Mid 2012 Pro Retina) to support Power Nap.
How do I use Power Nap?

There are two places you enable Power Nap's features on a supported Mac, both in the Energy Saver pane of System Preferences. In the Power Adapter tab is the option, enabled by default, to Enable Power Nap While Plugged Into A Power Adapter. In the Battery tab is an option, disabled by default, to Enable Power Nap While On Battery Power. The settings are independent of one another—you can choose to enable both, disable both, or enable only one or the other. (I cover each setting below.)
Once you configure those two Power Nap settings, you don't have to do anything for Power Nap to do its job, and your laptop sleeps normally whenever you close the lid or use the Apple Menu's Sleep command. But assuming the computer is connected to a power source or has sufficient battery charge, it periodically—once per hour—wakes up and connects to your wireless or wired network to perform a variety of tasks that will let you get right to work when you get back to your Mac.
Even better—both for energy conservation and because many people keep their laptop in the room where they sleep—Power Nap works without turning on the screen or fan(s), without producing any system or application audio, and, according to Apple, without significantly affecting your laptop's battery life. (In my use of the feature, I haven't observed a noticeable drop in battery life due to Power Nap performing its tasks.) In addition, if your battery level is 30 percent or less, Power Nap suspends its tasks until you connect your laptop to its power adapter; similarly, Apple says that if your Mac's internal temperature gets too hot, Power Nap is suspended until the computer cools down.
Note that your Mac's USB, Thunderbolt, and FireWire buses provide power during Power Nap wakes, so if you've enabled battery-power Power Nap and you want to ensure your Mac uses as little battery charge as possible, you should disconnect external devices—except for your Time Machine drive, of course—before putting your Mac to sleep.
What tasks does Power Nap perform?
When your MacBook is running off battery power, Power Nap is limited to only a few minutes of activity per wake, so the list of tasks it performs includes things that don't require a lot of juice or extended wake time:
Checks for new email and Messages messages (hourly). This feature appears to require that Mail and Messages, respectively, be running.
Updates contacts, reminders, notes, and iCloud documents with any changes you've made on other devices (hourly).
Updates your calendars with any changes you've made on other devices or any new invitations you've received (hourly).
Updates your Photo Stream with any newly added photos (hourly).
Checks for any communications from Find My Mac (hourly). According to Apple, the Play Sound and Send Message features of Find My Mac will not make a sound during Power Nap wakes.
Checks for configuration-profile updates (hourly)—for Macs in a managed environment.
Apple says that Power Nap supports VPN on demand, letting your Mac perform these updates even if your company requires you to connect through its VPN. (I wasn't able to test this feature.) However, this option is restricted to VPN connections that authenticate using a certificate; Power Nap won't automatically connect to a VPN that requires you to enter a password when connecting.
When your Mac is connected to AC power, Power Nap performs all of the above tasks, as well as tasks that require a bit more power, longer wake times, and extended data transfers:

Backs up using Time Machine if your Time Machine drive is connected (hourly until a successful backup has been completed).
Checks for—and downloads, but doesn't install—new updates to Apple software and OS X (once per day).
Checks for updates to Mac App Store-purchased software (once per week). If updates are available, you see an onscreen notification with Details and Update buttons. Clicking Details opens the Mac App Store and displays the Updates screen—with available updates already listed, rather than making you wait for an update check. Clicking Update instead installs those updates immediately. (Power Nap won't automatically download app updates, but if you've started to download Mac App Store updates and then put your Mac to sleep, Power Nap will attempt to finish the download[s] during scheduled wakes.)
Performs Spotlight indexing, if necessary.
Updates OS X's Help Center data, if necessary.
I've also noticed that since I enabled Power Nap, my MacBook Air wakes up instantly. It used to take a few seconds for the computer to be fully responsive, but that delay is gone. I don't know if this is directly attributable to Power Nap having already handled some of the tasks that would normally occur on wake, but it's a welcome improvement.
How do I know if Power Nap is working?
Given that Power Nap does its thing while your Mac is asleep, and flash-storage Macs were already very good about waking up quickly and syncing many types of data silently in the background, you may be wondering if Power Nap is actually doing anything.
If you've got software updates waiting, the aforementioned notification is the most-obvious confirmation. But if you go for a week or more without any of your software needing an update, you won't see that notification. You could quickly switch to Mail to see if there are any new messages waiting, but Mail also checks for new Mail as soon as you wake up your Mac, so even that may not be a foolproof approach.
One easy way to confirm that Power Nap is doing its thing is to check Time Machine. Click Time Machine's systemwide menu, or open the Time Machine pane of System Preferences, and then look at the Latest Backup time. If it happened when your Mac was supposedly asleep, Power Nap is working.
If you don't use Time Machine, or if your Time Machine drive wasn't connected, another approach is to check your Mac's logs. Open the Console app (in /Applications/Utilities) and, in the list on the left, select All Messages. If Power Nap is working, you should see entries with times and dates that fall during the time your Mac was asleep. For example, here are a few lines from a 2012 MacBook Air's logs (I've deleted several lines to shorten the list):
2:11 AM, 7/31/12 2:11:57.000 AM kernel[0]: AppleUSBMultitouchDriver::checkStatus – received Status Packet, Payload 2: device was reinitialized
2:11 AM, 7/31/12 2:11:58.000 AM kernel[0]: Graphics suppressed 1238 ms
2:11 AM, 7/31/12 2:11:59.000 AM kernel[0]: MacAuthEvent en0 Auth result for: 00:25:bc:89:d1:0a MAC AUTH succeeded
2:11 AM, 7/31/12 2:11:59.000 AM kernel[0]: AirPort: Link Up on en0
2:11 AM, 7/31/12 2:11:59.957 AM awacsd[74]: InnerStore GetWakeInfoForZone: zero address for 38250235.members.btmm.icloud.com.
2:12 AM, 7/31/12 2:12:28.281 AM com.apple.backupd-helper[4308]: Not starting scheduled Time Machine backup – time machine destination not resolvable.
2:12 AM, 7/31/12 2:12:48.296 AM com.apple.time[11]: Next maintenance wake [Backup Interval]: [date: 0x7fca9be0c640] Tue Jul 31 03:12:28 2012 PDT (approx)
2:12 AM, 7/31/12 2:12:48.296 AM com.apple.time[11]: Requesting maintenance wake [Backup Interval]: [date: 0x7fca9be0c640] Tue Jul 31 03:12:28 2012 PDT (approx)
2:12 AM, 7/31/12 2:12:50.000 AM kernel[0]: AirPort_Brcm43xx::powerChange: System Sleep
As you can see, the Mac woke up with graphics disabled, connected to WiFi, tried to back up using Time Machine, scheduled the next wake, and then went to sleep. (Not shown for space reasons are log events for email checks and calendar updates, as well as a bunch of more-technical stuff.) If you scroll through your log, you'll see a similar group of events roughly every hour.
That said, we've received a number of reports from readers that Power Nap doesn't seem to be successfully performing all of its tasks. For example, some people report that their Mac isn't retrieving new email messages during sleep. We're looking into this, and we'll update this article as we get more information.
Why isn't my Mac supported?

Only a few Mac models currently support Power Nap, and those that do require a firmware update. But why don't more Mac models support Power Nap?
The answer relates to power usage, noise, and heat. Power Nap works whether your Mac is running off AC or battery power, it works even if your laptop's screen is closed, and it performs its magic silently. This means Power Nap must use minimal battery power—no one wants to put their MacBook to sleep at night with a good amount of juice remaining, only to open it up in the morning to an empty battery. It also means that Power Nap's activities must not cause your Mac's components to produce a lot of heat, as, for power-saving and noise reasons, your Mac can't turn on its cooling fan(s). Finally, your computer's components must all be able to work together seamlessly to automatically wake up, allow OS X to perform Power Nap's various functions, and go back to sleep—again, silently and efficiently. Put these requirements together, and you get a feature that depends on flash storage, cool-running processors and graphics chips, and very specific hardware combinations.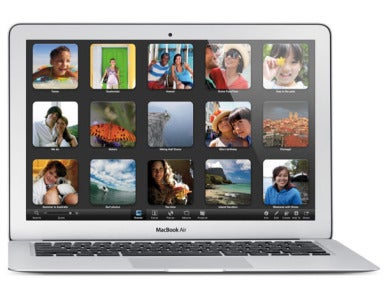 For starters, as Apple's Mountain Lion features page states, "Power Nap requires a Mac notebook with built-in flash storage." You'll notice that the text doesn't say "solid-state drive" (SSD), but rather "built-in flash storage." That's because Power Nap currently requires on-board flash storage—flash-memory modules connected directly to the logic board. Even discrete SSDs, the kind that Apple has used in several MacBook and iMac models and that you can buy to replace a 2.5-inch hard drive, apparently require too much power or produce too much heat.
The supported Mac models also all include an Intel integrated graphics chip, which uses less power than a discrete GPU and is better integrated with the CPU's energy-saving features. (The Retina-display MacBook Pro includes both the integrated Intel HD Graphics 4000 and the discrete NVIDIA GeForce GT 650M.) On these Macs, the computer can essentially wake up without waking the GPU.
Finally, the currently supported models all use Intel's Sandy Bridge or Ivy Bridge processors. What's interesting here is that, in addition to running cooler than previous processor architectures, these processors support Intel's Smart Connect Technology, which is specifically designed to support Power Nap-like features. I haven't been able to confirm that Apple is specifically using Smart Connect for Power Nap, but it's worth noting that the Late 2010 MacBook Air, which would otherwise seem to offer the right mix of hardware for Power Nap, doesn't support Smart Connect—and isn't currently Power Nap-capable.
(Note that Apple's Mountain Lion specs page originally listed the Late 2010 MacBook Air models as being Power Nap-compatible. In fact, during the developer-preview stage of Mountain Lion, the 2010 MacBook Airs actually received the necessary firmware updates for Power Nap support. However, the 2010 Airs were removed from Apple's list of supported Macs on July 25, the date of Mountain Lion's release. A discussion on MacRumors.com provides instructions for using those developer firmware updates to enable Power Nap for these models, but I recommend against doing so, as we don't know why Apple decided not to support them.)
It's possible that Apple is initially limiting Power Nap to Macs that ship with non-upgradeable flash storage and RAM so the company can test Power Nap on known, consistent hardware before extending the feature to other power-efficient Mac models. If that's the case, Apple could eventually provide firmware updates that enable Power Nap on other Mac models. We'll see. But it may very well be that Power Nap will always be limited to specific Macs that satisfy very specific hardware requirements.
Productive sleep
Assuming your Mac qualifies, what Power Nap means is that whenever you wake your laptop, all your updated data is there, ready for use; any software updates are ready to be installed or downloaded; and your backups have been updated, so you can pack up and be on your way. In other words, Mountain Lion took a great feature from iOS and made it better for the Mac. It doesn't seem to be working flawlessly for everyone yet, but it's already a welcome addition to OS X in my testing, and I look forward to future improvements.
[ Dan Frakes is a Macworld senior editor.]