About six years ago, Apple rolled out an ad campaign featuring Justin Long and John Hodgman doing their best imitation of an old-timey comedy team. The "Get a Mac" campaign—where Long played the titular Mac, with Hodgman as his bumbling PC counterpart—would run for another three years and some 66 installments, and, in the process, garner some ad-industry awards and join the stable of iconic Apple advertisements that the company's become famous for in the past three decades.
And I really didn't much care for the ads.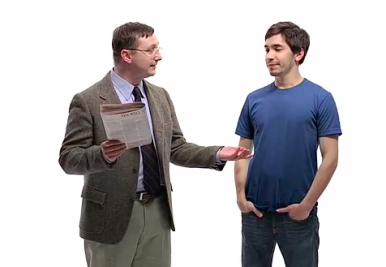 Oh, I could find a few nice things to say about the Get a Mac campaign here and there. But I thought a few of the spots over the years touted things that didn't matter to the average computer user. I always gritted my teeth during the ads where Justin Long's character seemed to poor-mouth the Mac's ability to run business applications because I thought it reinforced the wrong-headed notion that a Mac was something less than a real computer. On the whole, I found the Mac character slightly off-putting—a little too smug, a little too unkempt. "Maybe it could look like he's seen the business end of a comb sometime before the camera starts rolling," I wrote in 2006, doubtlessly with a quill pen in one hand while I used the other to angrily shake my fist at all those gol-darn kids on my lawn.
And for all those mean-spirited criticisms from me, Apple can dry its tears away with fistfuls of cash. The first quarter those Get a Mac ads started airing, Apple reported that it sold a little more than 1.3 million Macs, a pretty good number at the time. Just last week, in its 2012 third quarter, Apple sold 4 million Macs. This marked the 25th consecutive quarter where Mac sales growth outpaced the rest of the PC industry—a period of time that just happens to also include the bulk of the Get a Mac advertising campaign. Does all the credit go to Justin Long trading barbs with John Hodgman? No, the products themselves probably had more to do with that sustained growth. But the Get a Mac campaign undeniably helped Apple get its message out to an audience that was not only much larger, but more receptive than little ol' me.
The point here isn't that I'm a know-nothing boob. (I hope that isn't the point, though honestly it's not a bad takeaway message.) Rather, the lesson I choose to learn is that while I—a long-time, mildly savvy Mac user—may not have responded well to the Get a Mac ads, a lot of other people clearly did. And those were the people Apple was looking to reach, since it already had my credit card information.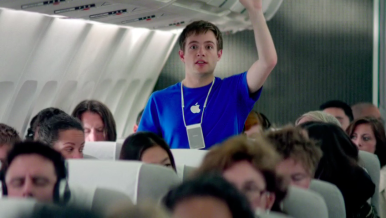 I think that's something worth keeping in mind as Apple rolls out its new ad campaign—the Apple Genius series of TV spots—to less than stellar reviews. " Viewers give Apple's 'Genius' Olympic Ads A 'D' for Dumb," raves Forbes! "Without Steve Jobs, the company unfortunately lacks flavor and style," concludes Dave Smith in the International Business Times! "These ads are causing a widespread gagging response, and deservedly so," says Ken Segall, an adman who you may remember from such previous campaigns as "Think Different" and the iMac.
Me, I'm lukewarm toward the Apple Genius ads. I think Mayday does a pretty decent job of driving home the point that, with just a friendly push in the right direction, you can use your Mac to create all sorts of wonderful things. Labor Day makes the same point, only far more clumsily. And Basically is one of those ads that we probably shouldn't talk about so long as we're in polite company.
But you know what? If Apple manages to reach the people it's targeting with these ads, all of these critiques amount to a little more than hot air.
Apple isn't making these ads to get an approving nod from Forbes or a pat on the back from Ken Segall or even to make me feel good about myself as a Mac user. It's trying to sell stuff. Specifically, it's trying to sell stuff to people who feel flummoxed by computers, who think that sitting down in front of a computer screen and creating something worthwhile is as unimaginable as building a rocket ship. Other PC makers leave you high and dry, Apple is telling these folks, but we'll still be there to help you out.
Whether that message resonates with its target audience, of course, is a different question, and one we'll see the answer to over the next few quarters. But Apple certainly has enough muscle to put some oomph behind its marketing message. The company ended its last quarter with 373 retail outlets that brought the company $4.1 billion in revenue. Around 83 million people walked into an Apple Store last quarter, and while they were there, they bought 791,000 Macs—nearly half of which were bought by consumers who had never owned a Mac before. At a time when the rest of the PC market saw contracting sales, Apple enjoyed a little bit of growth last quarter. Clearly, its retail arm helped out some in that regard, and Apple is banking that it can drive even more sales with those blue-shirted helpers.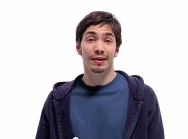 So I can grouse all I want about how the dad-to-be in the Labor Day spot is a little bit too hapless for my taste. I can decry the Basically commercial to be leaden and point out where I think the Mayday ad goes off message. And none of it will matter, should the ads reach their intended audience. Given the company's track record of knowing precisely who it's selling too, I'd say the odds are in Apple's favor.
I still think Justin Long should have cleaned himself up a little bit, though. I mean, you're on TV, for heaven's sake.