Good news. Based on reviews I've read (and my own experience), the consensus appears to be that OS X Mountain Lion is a generally stable update with a minimum of significant problems, especially for a 10.x.0 release. Still, things can and do occasionally go wrong. It always pays to be cautious before upgrading to a new version of OS X. This remains true for Apple's latest cat.
Your first caution should be to make sure that nothing bad happens as a direct result of the install process itself. Bob LeVitus offers an excellent brief overview of what you should do before clicking the Install button. Macworld's Dan Frakes, as usual, provides the definitive take on everything you could possibly want to know about installing Mountain Lion.
I'll highlight one general install tip here: After downloading the Install OS X Mountain Lion app from the Mac App Store, you'll find it in your Applications folder. Make a copy of the app before proceeding. Otherwise, the app will vanish without a trace after you complete the install (this is a deliberate feature, not a bug). Yes, you can get it back by re-downloading the app, but keeping a copy saves you time and hassle, in case you ever want to use Install again.
After you have Mountain Lion up and running, you are still not home free. Here's a round-up of some post-install Mountain Lion problems you may encounter:
Migration Assistant failure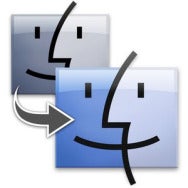 If you try to use Migration Assistant to migrate to Mountain Lion, you may find that the Assistant app crashes. Don't worry, you can still get things working. As Apple explains, all you need to do is uncheck the Back to My Mac item in iCloud System Preferences on the destination Mac. The migration should now succeed. When you're done, you can re-enable Back to My Mac.
Login trouble
According to Apple, "After upgrading to OS X Mountain Lion, your Mac may keep returning to the login window after you have logged in." This is clearly something you'll want to fix ASAP.
The most likely culprit is an incompatible Login Item. OS X makes an effort to automatically disable incompatible software on startup. Apparently, some apps may still sneak in under the fence. The solution is to reboot your Mac in Safe Mode (by holding down the Shift key until the gray Apple logo appears). This prevents your Login Items from loading. Now go to System Preferences -> Users & Groups> -> Login Items. Look for any item that "has a prohibitory sign (a gray circle with a slash) over its icon." This indicates an incompatible item. Delete any such items and restart your Mac normally. All should now be well.
No Wi-Fi after waking from sleep
Numerous users report that, after waking their Mountain-Lion-upgraded Mac from sleep, the Mac does not automatically re-connect to the local Wi-Fi network. Making matters worse, attempts to manually reconnect may lead to a persistent spinning beachball, making reconnection just about impossible.
A solution that has worked for at least some users is to:
Go to Network System Preferences and click the Advanced button;
From the Wi-Fi tab, delete all the known networks
Return to the main Network display and delete Wi-Fi from the Services list.
Finally, add a new Wi-Fi service (by clicking the + icon at the bottom of the list section).
Unfortunately, this is not a sure-fire fix. Many users with this symptom continue to struggle to find a cure. A few suggest that incompatible third-party software is the root case. A few have found that turning off Bluetooth eliminates the symptom.
Bluetooth-related kernel panic after wake from sleep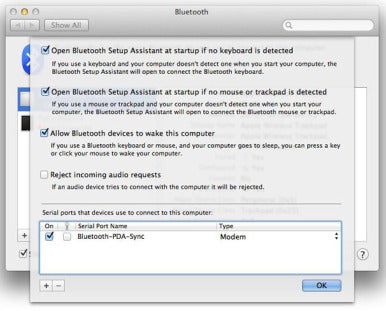 Speaking of Bluetooth, Avatron Software's blog reports that if you turn off Bluetooth-connected devices while your Mac is asleep, a kernel panic may occur when you wake up the Mac. If you've additionally disabled "Allow Bluetooth devices to wake this computer," located in the Advanced section of Bluetooth System Preferences, the kernel panic may occur even if you leave the Bluetooth devices on. Avatron believes the cause is a bug that Apple will likely fix in 10.8.1.
Mail replies from wrong address
As reported by Kirk McElhearn (who cites an Apple Support Communities thread on the matter), the new version of Mail in Mountain Lion has trouble assigning the correct address for email replies. If you have multiple email accounts, when you select to reply to an email, Mail should use the account that received the message as your "from" address. This should override any selection you have made for a default address to use with new messages. That's the way things worked in Lion.
The problem is that Mail may now instead use your default address for replies, ignoring when the received message comes from a different account. Postings in the Apple thread offer some potential workarounds, but not any outright fix. On the other hand, you may not see this symptom at all. When I tried to replicate it, I could not do so; I always got the "account matching" email address when selecting to reply.
Safari 6's Top Sites Update Star gone?
Mountain Lion OS X includes Safari 6 (you can also download the updated browser to run in Lion). According to more than a dozen posts on an Apple Support Communities thread, there's a minor glitch with the apps' Top Sites feature. The white star that should appear in the corner of a listed page, when the page gets updated, no longer shows up. There is no known fix. Presumably, this is another bug that Apple will need to address. [Update: Reader comments below indicate that the symptom is a byproduct of Apple removing RSS support from Safari 6. In other words, it's not a bug; it's a feature.]