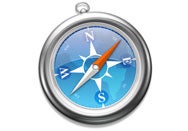 Google will pay a historic fine to settle U.S. government charges that it violated privacy laws when it tracked users of Apple's Safari browser via cookies.
The $22.5 million civil penalty is the largest ever secured by the U.S. Federal Trade Commission for a violation of one of its orders.
In its complaint, which it referred to the U.S. Department of Justice, the FTC said that Google falsely told Safari users that it wouldn't place tracking cookies on their devices or serve them targeted ads.
The FTC said that with this misrepresentation, Google violated an existing privacy settlement it had reached with the agency.
The settlement also requires that Google disable all tracking cookies it placed on affected users' computers.
"The record setting penalty in this matter sends a clear message to all companies under an FTC privacy order," said Jon Leibowitz, chairman of the FTC, in a statement. "No matter how big or small, all companies must abide by FTC orders against them and keep their privacy promises to consumers, or they will end up paying many times what it would have cost to comply in the first place."
According to the FTC, Google "for several months" in 2011 and 2012 placed tracking cookies on computers of Safari users when they visited sites in Google's DoubleClick ad network. Google had previously assured users that they would be exempt from such tracking and ad targeting because of the default settings in the Safari browser used in Macs, iPhones and iPads that block such cookies, the FTC said.
Instead, Google in many cases actively circumvented Safari's cookie-blocking settings in order to track these users.
A Google spokeswoman said via email that the FTC "is focused on a 2009 help center page published more than two years before our consent decree, and a year before Apple changed its cookie-handling policy." Google has now changed that page and "taken steps to remove the ad cookies, which collected no personal information, from Apple's browsers," she said.
The DOJ filed the complaint and proposed settlement on behalf of the FTC in U.S. District Court for the District of Northern California in San Jose this week. The proposed consent decree is subject to court approval.