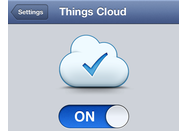 On Thursday, developer Cultured Code announced long-awaited updates to Things, the company's popular task-management app for Mac, iPhone, and iPad.
The flagship feature of Things 2 is cloud syncing, called Things Cloud. Although Things for iPhone was released in 2008, and the Mac version debuted in 2009, people who use Things on multiple devices have had limited options for syncing, and even those options worked only over a local wireless network. Citing the challenges of cloud-based syncing (where each device syncs, independently over the Internet, to a central sync server), Cultured Code began testing the feature in May 2011, opening the cloud-sync beta to the public—and eventually gaining over 30,000 testers—in February 2012. Things Cloud is now available to anyone using Things 2 on any platform.
Things Cloud requires a free account; you can sign up directly from within Things 2. Once you've signed in to Things Cloud on each device, any changes you make are instantly synced to the cloud (assuming, of course, you have an Internet connection); those changes are then synced to any currently running copies of Things 2, as well as to other copies when they're next launched. Cultured Code says Things Cloud uses SSL connections for secure syncing and claims that syncing is up to four times faster than the local-sync feature of previous versions. I've been testing Things Cloud for several months, and it's been rock-solid and, indeed, quite fast.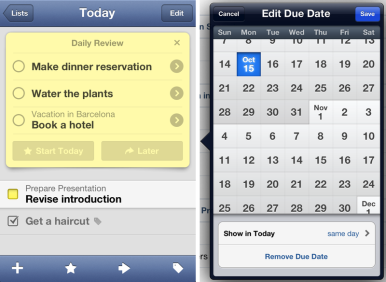 Other new features across Things 2 versions include Daily Review, an automatic list that displays all tasks scheduled for today or due, letting you choose whether to complete those tasks today or postpone them.
New to Things for iOS is a unique date picker that shows full calendars in a scrolling list, full VoiceOver support, and interface enhancements. The iOS versions also now group the Today list by project—a popular option that's long been available in the Mac version.
New features unique to the Mac version of Things 2 are sandbox compliance, Retina graphics, full-screen mode, and other minor additions.
Things 2 for Mac is $50, with a free trial version available, and requires OS X 10.6.6. or later. Things 2 for iOS requires iOS 5 or later; the iPad version is $20, and the iPhone version is $10. Each version of Things 2 is a free upgrade for existing users.