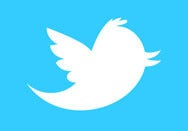 Twitter has acquired intellectual property from app testing firm Clutch.io and its team is joining the social networking company, it said on Monday.
It did not disclose the terms of the deal, nor is it clear whether Twitter acquired the company. A Twitter spokesman said he could only confirm that the Clutch.io team has joined Twitter and it had acquired their IP.
Clutch.io in San Francisco offers so-called A/B testing of apps running on iOS, so that developers can test variations of the app with users and measure the effectiveness of each modification. For example, a sign-up button that says "Register" might have a lower click-through rate than one that says "Free Sign Up", it said on its website.
The hosted service from Clutch.io will however not be available to its customers after Nov. 1.
"We're happy to announce that over the coming weeks we will make available everything you need to run Clutch.io on your own servers, so that even after our hosted service is no longer running, you can continue to operate it on your own," Clutch.io co-founders Eric Florenzano and Eric Maguire said in a blog post.
"Also remember that all of our libraries are designed to fail gracefully when the service cannot be reached, so your users will never notice a thing," Clutch.io said.(
The founders said that they were joining Twitter as part of the company's "growth & international team" to focus their efforts on Twitter's product at a large scale.
Twitter did not say how it planned to use the intellectual property it acquired from Clutch.io.
The acquisition is the latest of several by Twitter this year, including its purchase of Summify, which provided summaries of social news feeds, and email marketer RestEngine, and may be part of a trend of large tech companies buying startups for their staff and sometimes pieces of technology.
John Ribeiro covers outsourcing and general technology breaking news from India for The IDG News Service. Follow John on Twitter at @Johnribeiro. John's email address is john_ribeiro@idg.com