The newest version of Sim City—the popular franchise from Electronic Arts—will make its debut on Macs in February, the same time the game arrives on the PC.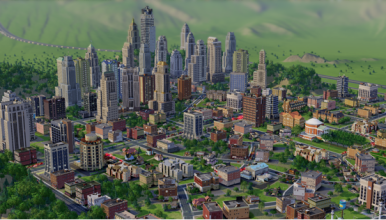 EA made the announcement Tuesday, as part of events surrounding Gamescom 2012 in Germany. While early iterations of the Sim City franchise often arrived on Mac long after PC gamers had taken their first crack, recent Sims games have arrived on both platforms simultaneously.
The latest version of the game expands the Sims universe, letting players build cities that neighbor those built by other players. The company says that decisions in each town will have repercussions beyond city limits "for the first time in franchise history," with players dealing collaboratively on worldwide issues such as energy use, climate change, and natural disasters.
Mac users will be able to download Sim City via Origin, EA's game download store. Gaming news site Joystiq reported Tuesday that the Origin service is coming to Mac "sometime this year," offering users access to free games and letting them rack up "achievements" across the company's network of games.
Sim City fans can pre-order the Mac version of the game for $60; a more expensive $80 "deluxe digital edition" is available only for PC download; it includes sets for creating British, French, and German cities. Mac system requirements for the game weren't immediately available from EA.