At a Glance
Expert's Rating
Our Verdict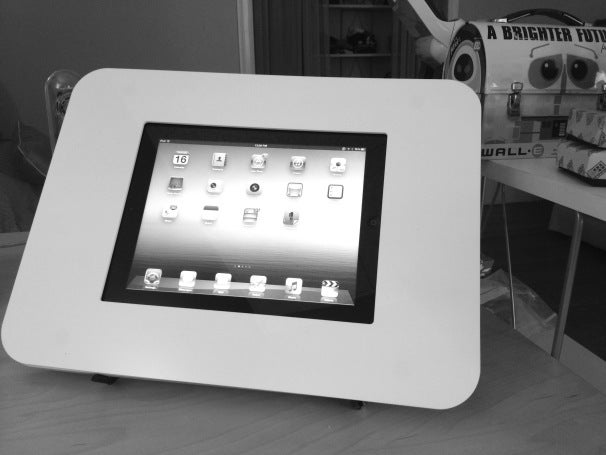 With all this talk lately of smaller and lighter iPads, you have to stop and wonder why someone would create a shell that makes the current iPad not only bigger, but heavier. And yet, that's exactly what Documont has done with the $79 Kowala, an iPad lapboard for artists and workers alike—and it's surprisingly good, too.
I'm not kidding around about the Kowala making your iPad feel huge. When the device sits horizontally, it adds an extra 3 inches of white or black plastic bezel to the left and right; 2 1/4 inches on the top and bottom. The iPad is held in place by magnets attaching this plastic bezel to a baltic birch base, which adds an extra 2.5 pounds of weight—almost twice the weight of an iPad itself.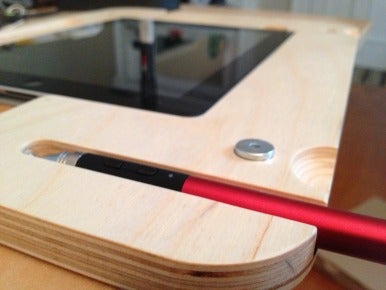 All that said, the Kowala doesn't appear bulky, or awkward. It extends Apple's design framework outward, framing the iPad in an almost artistic way. Important, seeing as how artists will probably get the most use out of this tool. Hidden under the bezel is a carrying compartment for an iPad stylus; there's also an open tube on the top and side of the lapboard for storing a stylus while you're actively working. Carefully sculpted holes in the birch back allow for access to the power button, back camera, and dock connector.
You can use the Kowala one of two ways: on your desk, with its adjustable easel stand, or on your lap, sitting just about anywhere. On a desk, it fit in remarkably well with my office setup; the adjustable stand lets you change the angle from 11 degrees to 60 with a handy push-button, so you can go from typing on the iPad to sketching or tapping on it in an instant.
My preferred Kowala usage, however, has to be on the couch, in bed, or lounging anywhere that's not a desk. It allows me to steadily prop up my iPad with my knees while sketching, eliminating the awful hunch-back-crick I kept getting from testing styluses at my desk. And that giant bezel is a real asset when you want to avoid dragging your hand on the screen and you don't have a Hand Glider to safeguard yourself: It allowed me to rest my palm and arm in such a way that I could sketch with vastly improved control. When I tried to scribble a few days later on an unsheathed iPad, I found my drawings much shakier and more unpleasant than their Kowala-influenced varieties.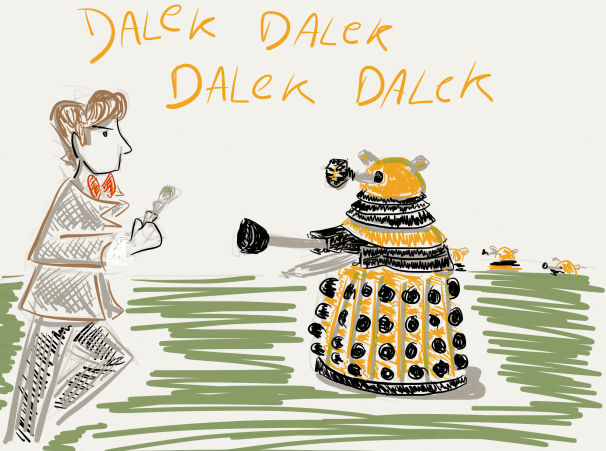 The only complaint I have with the lapboard is that the magnets holding the iPad in place might be a tad too strong: After a few weeks with the Kowala, three of the four magnets on the plastic bezel escaped from their glue to hold fast onto their polar siblings in the wood. Regluing seems to have returned them to their place for now, but all the same—I wouldn't suggest holding your Kowala in a way that could send the iPad crashing down out of its enclosure.