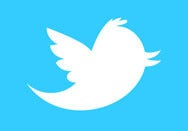 Twitter late Thursday handed down some strict new requirements for developers who leverage the microblogging service's API. (An API is a tool programmers use to access functionality or data from someone else. Developers use Twitter's API to get tweets, allow you to post tweets, and so on.)
The new rules Twitter developers must adhere to touch on three specific areas: every API call must authenticate itself; certain API calls will be more limited, while others will now be accessible more frequently; and—most significantly—third-party Twitter apps will be subject to significantly more stringent limits on what they can do and how they can grow.
Twitter's move to clamp down on how third-party developers can use its APIs is nothing new; there's plenty of precedent. But just because the changes aren't surprising doesn't necessarily mean that users shouldn't be at all concerned.
Understanding the changes
The first of Twitter's three major new rules shouldn't significantly impact most users. The new requirement that all API calls must be authenticated first is mostly aimed at those developers who pull or scrape data from Twitter fairly anonymously; that would specifically exclude any third-party Twitter client. Developers gobbling up Twitter's data without authenticating are known to the service only by their IP address, which makes it difficult for Twitter to know precisely whom is doing precisely what with its data. Developers will need to update their code or get blocked from the service by March 2013.
The second change is more significant, but in practice not likely to be too worrisome. Individual apps (again, like a third-party Twitter client) were previously limited to making 350 combined API calls per hour. (That limit is per user, per app.) Once Twitter's changes are implemented, most API calls will be limited to merely 60 calls per hour, which Twitter says "will be well above the needs of most applications built against the Twitter API." Some "high-volume endpoints," however—like the API calls for pulling new tweets, displaying profiles, and searching users—will have significantly higher limits, up to 720 calls per hour.
It's that third bucket, then—which Twitter terms "Changes to the Developer Rules of the Road"—that will likely impact end-users the most. If you merrily use the official Twitter apps, you've nothing to fear. If you use a third-party client like Tweetbot, Twitterrific, or Echofon, however, you'll want to read this closely.
Changes for third-party Twitter clients
What Twitter once termed its Display Guidelines—suggestions for how developers should present tweets and other data in their apps—will now, Twitter says, become Display Requirements instead.
One of those rules, for example, says that "Reply, Retweet, and Favorite action icons must always be visible for the user to interact with the Tweet" in question, while adding further that "no other social or 3rd party actions may be attached to a Tweet." It's unclear whether that means that common third-party app options like translating a tweet, saving a tweet's link to Instapaper, or viewing a tweet in Favstar will thus be banned going forward, but that doesn't seem like an unfair reading of the rule. Twitter says that developers that don't comply with these Display Requirements (née Guidelines) could have their authorization tokens revoked. In other words, failure to follow Twitter's rules could result in the company blocking a developer's app's access to the service.
Further, devices that ship with a built-in, third-party Twitter app need Twitter's approval on those apps ahead of time. Neither iOS nor OS X ships with a built-in Twitter client of its own, so this likely won't affect Mac users too much.
And perhaps the biggest change of all these big changes for third-party Twitter apps: Any new app that would aim to serve more than 100,000 individual users needs Twitter's permission first. In other words, if you want to build a new Twitter client—which the company already advises against—you'll need the company's sign-off ahead of time.
Existing apps that exceed that 100,000 user limit are not getting shut down. Rather, Twitter is implementing a different user limit on them: Those apps can, in total, support precisely double the number of users they had as of August 16; once they hit that number, no further users are supported—at least, not without Twitter's permission.
That means that existing third-party Twitter apps have a ceiling now. Once they hit the maximum number of users that Twitter will allow, they can no longer ensure that they'll be able to welcome in new customers.
Developer reaction at this point is, shall we say, cautiously optimistic. Paul Haddad, the lead developer for Tweetbot-maker Tapbots, told Macworld, that his company won't stop work on its iOS and Mac Twitter clients "anytime soon." He explained that the limit the company received from Twitter on how many users it can support "is pretty huge," adding, "We aren't going to run out anytime soon."
Tweetbot's limit is high enough, Haddad said, that—if sales continue at their current rate—the company won't hit its user cap for "years."
Twitter notes that "additional changes" to its Display Requirements are coming soon. Craig Hockenberry of The Iconfactory—the company behind the Twitterrific app—said on Twitter that he wonders whether one of those new rules has something to do with displaying promoted tweets in third-party apps. Right now, such promoted tweets—a key element of Twitter's burgeoning business model—are displayed only on the company's website and in its official apps.
The future
It's changes like these that motivated the creation of App.net, a new, crowd-funded microblogging service that aims to eschew API limitations and third-part advertising, in favor of requiring an upfront fee of its users—currently a minimum of $50.
Whether Twitter's latest changes will eventually spell doom for third-party app makers or cause any lasting negative impact to the service and its adoption, of course, remains to be seen. Certainly, it's undeniable that Twitter's current success came, in large part, on the shoulders of various third-party clients; it bought several, like Tweetie and TweetDeck.
Developers aren't necessarily panicking yet, and users shouldn't either. But Thursday's new rules are Thursday's new rules, and it remains possible that Twitter could crack down even more strictly in the future.
It's clear that, in the near term, Twitter isn't going anywhere, even if its support for third-party clients is. But the company's lastest changes mean that your favorite Twitter app may one day no longer be supported by its third-party developer, and that may well give you at least 140 moments of pause.