Cloud gaming service OnLive has been acquired by a new owner, it said Friday. The move meant an unknown number of staff were laid off, but the company pledged to continue its operations.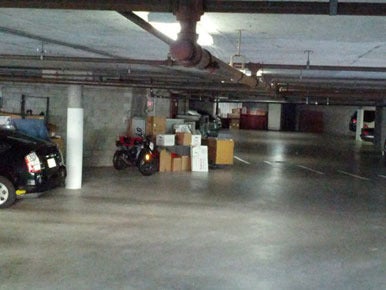 "The assets of OnLive have been acquired into a newly-formed company and is backed by substantial funding, and which will continue to operate the OnLive Game and Desktop services, as well as support all of OnLive's apps and devices, as well as game, productivity and enterprise partnerships," the company said in a statement.
"The new company is hiring a large percentage of OnLive, Inc.'s staff across all departments and plans to continue to hire substantially more people, including additional OnLive employees. All previously announced products and services, including those in the works, will continue and there is no expected interruption of any OnLive services," it said.
A company spokeswoman declined to provide more information to a small group of reporters outside the company's Palo Alto headquarters.
News of changes at the company came first on Friday morning when Brian Fargo of InXile Entertainment tweeted "Their employees are sending out emails that OnLive will be closed by the end of the day."
The tweet was quickly spread across the web and no information from OnLive was forthcoming.
Around 2 p.m. some employees were seen leaving the building carrying packing boxes. Others entered and still more could be seen inside but no one had anything to say.
One person entering the building, when asked if he worked for OnLive, paused apparently unsure of how to answer the question, then said "Kinda … sorta." He declined to say anything about what staff had been told.
One woman, a box in her arms, stopped as she left the building to say goodbye to a colleague who was entering.
A large pile of moving boxes sits in the building's basement parking garage.
OnLive operates an on-demand video gaming service that streams games to users via a TV adapter. The company runs the games on its server in the cloud so users don't require complex gaming hardware at home. OnLive's backers include Warner Bros., Autodesk, Maverick Capital, AT&T, British Telecom and The Belgacom Group.