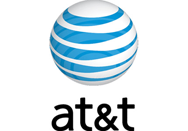 AT&T is responding—huffily—to complaints about the company's plan to require customers pay for a shared data plan in order to use FaceTime over the mobile network.
When Apple unveiled iOS 6, the company indicated that the new OS would support placing FaceTime video calls over the cellular network. Since its launch, FaceTime calls have been limited to Wi-Fi networks. In making the announcement about iOS 6, Apple explained that it had upgraded FaceTime to require less bandwidth, and to better handle occasional data dropouts endemic to cellular connections.
But support for the feature is in the carriers' hands. AT&T announced earlier this month that it would offer FaceTime over cellular "as an added benefit of our new Mobile Share data plans, which were created to meet customers' growing data needs at a great value." As you might have guessed, those Mobile Share plans are generally pricier than basic individual and family plans, so customers aren't thrilled about AT&T's announcement.
On Wednesday, Bob Quinn—who is AT&T's senior vice president for federal regulatory and chief privacy officer—posted a harshly-worded entry on the company's public policy blog surrounding some of the criticisms levied at the carrier over its FaceTime plans. "In another knee jerk reaction," Quinn wrote, "some groups have rushed to judgment and claimed that AT&T's plans will violate the FCC's net neutrality rules. Those arguments are wrong."
Quinn explains that because AT&T is being transparent about its plans (making it clear that customers need pricier data plans to enable FaceTime over cellular), and because the FaceTime app is built-in to the iPhone (as opposed to a download that the carrier is blocking), its FaceTime plan doesn't run afoul of those net neutrality rules.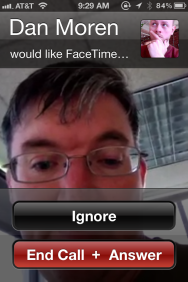 Regardless of the merits of Quinn's argument against claims that AT&T's plan doesn't mesh with net neutrality rules, it doesn't necessarily address customer complaints that by requiring customers pay more for accessing the same data, the company is price gouging. To that argument, Quinn responds: "To be clear, customers will continue to be able to use FaceTime over Wi-Fi irrespective of the data plan they choose. We are broadening our customers' ability to use the preloaded version of FaceTime but limiting it in this manner to our newly developed AT&T Mobile Share data plans out of an overriding concern for the impact this expansion may have on our network and the overall customer experience."
The post does end on a potentially optimistic note. Quinn writes that AT&T "will be in a learning mode as to exactly how much data FaceTime consumes on those usage-based plans," concluding that the company "will incorporate our learnings from the roll-out of FaceTime on our mobile broadband network into our future service offerings."