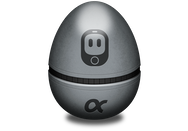 Twitter's API changes have claimed a prominent—if temporary—victim. Tapbots on Monday pulled the download link for the alpha version of its Tweetbot Twitter client for Mac. The company was quick to assure customers that it hasn't cancelled plans to release Tweetbot for Mac sometime soon; rather, the company simply stopped offering access to the prerelease version of the software because it didn't want to prematurely inflate its user count unnecessarily.
Among Twitter's recently announced API changes is a new cap on the total number of users third-party Twitter clients are allowed to support. (To be clear, we aren't talking just the number of users who can be logged in at the same time, but the total number of users who are allowed to log in with that app; if you log in under two different Twitter accounts, you count as two users.) For existing apps, the limit is either 100,000 users or double their user counts as of August 16, whichever is greater; for new apps, the limit is 100,000 users.
Tapbots unveiled Tweetbot for Mac in alpha form before the 100,000 limit was in place, but lead developer Paul Haddad declined to tell Macworld precisely how many users the alpha app had accrued. He did confirm that the alpha release had more than 100,000 users before Twitter's rule changes.
The risk for Tapbots was, as Haddad put it, that "there are almost certainly going to be users who try [Tweetbot for Mac's free alpha version] and don't like it." By pulling the alpha now, the company can avoid wasting its tokens on users who won't keep using the product. There's no way for Tapbots to reclaim unused tokens from users who abandon the app; that would happen only if those users manually revoke the app's access to their Twitter account from within Twitter's privacy settings.
Haddad confirmed to Macworld that the alpha versions of Tweetbot for Mac will expire, "and likely very soon." The company says on its blog that the official version of the app will be available "in the near future."
It's clear that Haddad isn't thrilled with this turn of events. Like other Twitter app developers, he's struggling to figure out how best to weather the ongoing crackdown on third-party apps. "We've been working with Twitter over the last few days to try to work around this limit for the duration" of the preview period, Haddad wrote on the Tapbots blog, "but have been unable to come up with a solution that was acceptable to [Twitter]."
Note: When you purchase something after clicking links in our articles, we may earn a small commission. Read our affiliate link policy for more details.