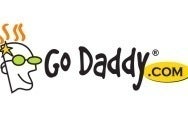 Corrupted router tables, not malicious protesters, were the culprits behind Monday's widespread outage of GoDaddy's Internet registrar and hosting services, the company reported.
"The service outage was not caused by external influences," wrote GoDaddy interim CEO Scott Wagner, in a short announcement issued Tuesday. "It was not a 'hack' and it was not a denial of service attack (DDoS)."
Shortly after GoDaddy's services stopped working Tuesday, Twitter user @AnonymousOwn3r, who claimed to be the "security leader of anonymous," took responsibility for the outage in a video posted on YouTube. @AnonymousOwn3r later stated that the outage was his or her own doing and not part of the Anonymous collective.
According to Wagner, a series of unspecified "internal network events" took place that corrupted the company's router data tables. Network routers keep tables listing host addresses as well as all the intermediate hops that data packets must take to reach their destinations. Without this information on Internet routers, websites, email hosts and other domain-name-based Internet services may be unreachable.
This outage impacted not only users of GoDaddy's own Web hosting and email services, but also many websites with domain names registered through GoDaddy but hosted elsewhere, due to the fact that such websites were primarily located by consulting GoDaddy's Domain Name System (DNS) servers. GoDaddy maintains records for over 53 million domain names, according to the company.
GoDaddy's outage took place shortly after 10 a.m. PDT Monday and service was fully restored by 4 p.m. PDT, according to the company. The company did not specify how the tables were corrupted but did state it took additional measures "to prevent this from occurring again," Wagner said. The company temporarily had competing registrar VeriSign to handle its DNS services during the outage.
Customer information, such as credit card information, was not compromised any anytime during the outage, GoDaddy said.
@AnonymousOwn3r did not immediately respond to GoDaddy's statement. GoDaddy did not immediately respond to a request for more technical information about the cause of the corrupted tables.
Joab Jackson covers enterprise software and general technology breaking news for The IDG News Service. Follow Joab on Twitter at @Joab_Jackson. Joab's email address is Joab_Jackson@idg.com