In addition to the many other updates Apple fielded on Wednesday, the company released updates to its two popular photo-editing desktop apps, iPhoto and Aperture, both centered on adding features present in iOS 6.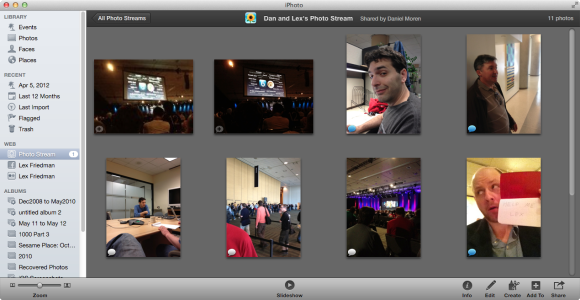 Both the iPhoto update and the new Aperture update include the ability to use Mountain Lion's new Shared Photo Streams feature. And each app now features a menu command letting users open iPhoto libraries in Aperture—and Aperture libraries in iPhoto. Both apps also feature performance and stability improvements.
Additionally, iPhoto was tweaked to let users add comments to photos that have already been published to Facebook; the app also adds new card and calendar themes to its library of existing options.
Both updates are free to existing users of the apps. iPhoto costs $15 for new users; Aperture costs $80.