You've probably seen reports from AnandTech, Gizmodo, CNet, and other sites about the iPhone 5's camera and problems with a purple haze in photos. And while the test photos I took for our iPhone 5 review didn't show the purple haze effect, I can now confirm that I have been experienced. I've even seen the problem (though not quite as pronounced) with an iPhone 4S and a Samsung Galaxy Nexus phone.
Some reports and users speculate that the iPhone 5's sapphire lens cover might be to blame. Some sites, such as The Next Web, say it's purple fringing. Other sites, such as Digital Photography Review, say that it absolutely is not. There are lots of theories, and Apple corporate has not made a statement on the cause of the issue.
Without having access to the camera settings, it's difficult to test the theory that the iPhone 5's camera settings could be at fault. The Exif data does show that the iPhone 5 and 4s opt for different settings when shooting the same scene. The iPhone 5 shoots at higher ISO settings, for example. I did try using a different camera app, but found the same purple issue when using Camera+.
Test photos
If you compose a photo with a bright light source just out of frame near a darker background element, that darker element may appear purple. Below are some image samples from the iPhone 5 and a few other devices.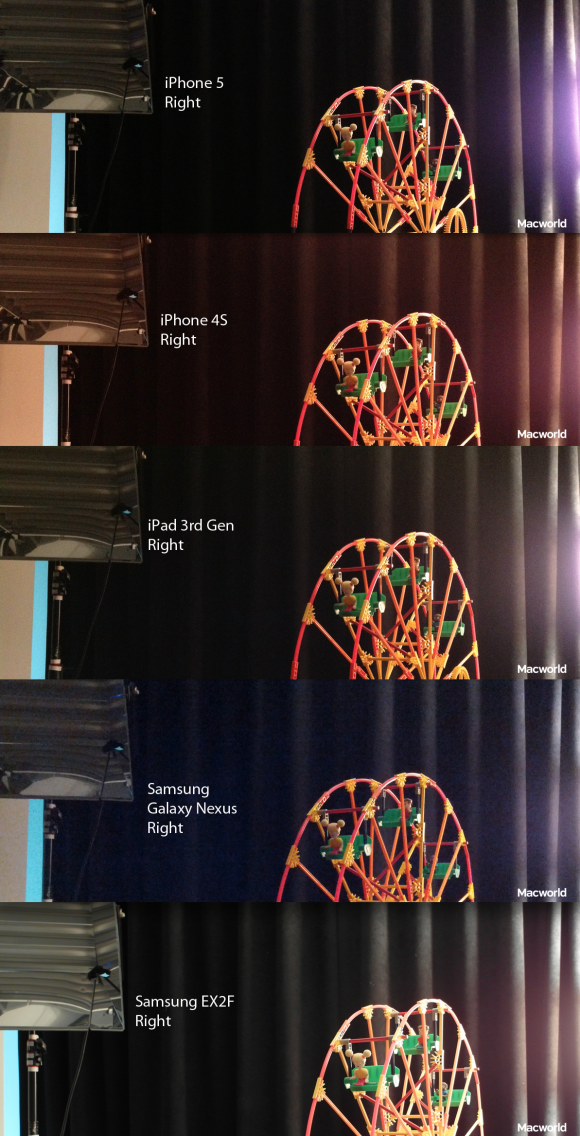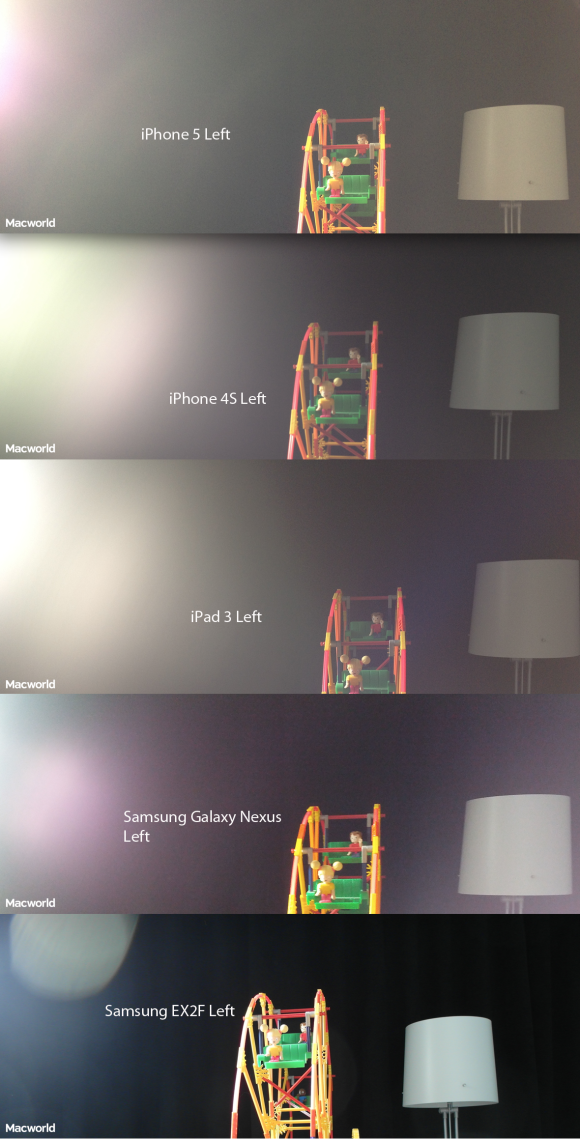 Having the bright light source in the frame seems to be better than having it outside the frame. As you can see in the photos below, having the lamp in the shot solves our purple problem. This may not be the answer you were looking for, and it may not help in all situations, but it sure helped in this scenario.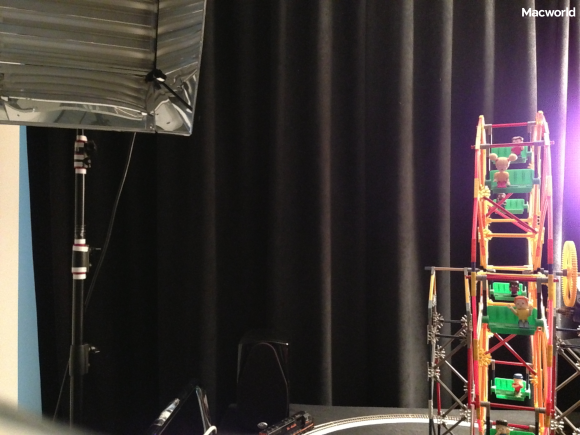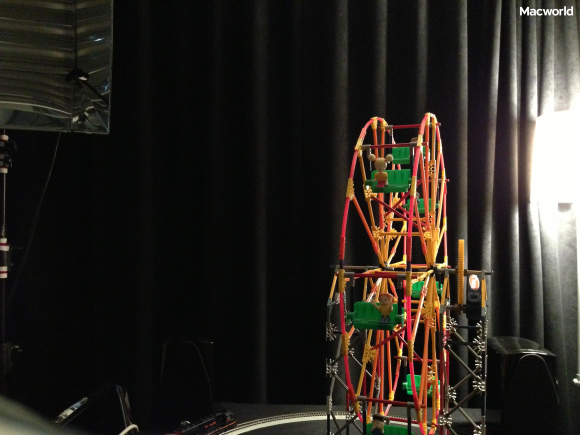 Gizmodo reports on reponses by Apple tech support, who say that this is expected behavior and suggest framing the photo differently. While most people groan at that type of answer, unfortunately, it's reality—and not just with the iPhone 5, but with many phone cameras.