Get organized! Or get zombified! Either way, this week's roundup of iPhone and iPad apps has you covered.
Already this week, we let you know about the forthcoming iPad mini—a new device to run your apps on—and got our hands on the new iBooks 3 app, while also bringing you a review of the new game that's sweeping the (iOS) nation, Letterpress.
Here are the other new and updated apps that caught our eye this week: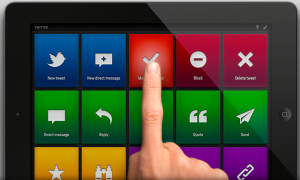 Actions for iPad: This $1 app from Beautyfool lets users control their Mac or PC using the iPad as a remote controller. The app has a customizable tiled interface strongly reminiscent of Microsoft's latest operating systems, which it puts to use by letting you sort pictures, send emails, and do other activities on your desktop PC. ( This video provides a guide.) For security's sake, the iPad and PC must be operating on the same Wi-Fi network.
Languages: If you're in need of quick, cheap, offline translation, this $1 iPhone app is ready to help you. Unlike most apps, it can help you translate words and phrases even if it's cut off from Wi-Fi or cellular data access: Complete language dictionaries are included for 12 different languages, which users can either search or browse. Molto bene!
Reddzine: No doubt, Reddit is a wild and wooly place, not to everybody's taste—and almost certainly not for the faint-hearted. If you're among the brave, however, the free Reddzine app for iPad does something nobody thought possible: It tames the unruly website and makes it appear presentable for public consumption, transforming the Reddit experience into an attractive magazine. Still: Enter at your own risk.
Step/Vintique: Remember when we had cameras? Who needs those things anymore? With the $2 Step app for iPhone and iPad, you can create your own stop-motion movies and GIFs, which can be emailed or shared on Facebook. The free Vintique app for iPhone and iPad is somewhat similar to Instragram—it offers 32 filters to give your photos some spice—but in a slightly different way: Instagram's filters make your pics look 30 years old; Vintique's filters make them look 100 years old.
The Elements: A Visual Exploration: We love awesome science apps. At $14, The Elements kind of has to be awesome—and it does, in fact, turn the periodic table into a kind of visual magic. (See the picture at the top of the page.) The latest version of this stunning app now features all the sampled elements as rotatable objects that can be pinch-zoomed for detailed inspection on the iPad's Retina display. The updates also include translations of the text into more than a dozen languages, and the ability to search elements by their various properties.
Weave: There are lots of getting-things-done apps out there, but Weave demands a look for one reason: It comes from Intuit, the folks behind TurboTax. Presumably they know something about organization. The free iPhone app has been updated to include a "Money" screen to let you track your income and expenses, as well as a new ability to add notes on any project you have under way. And on shared projects, the app makes it easy to see who is making progress and who, um, isn't. The release also includes updates for iPhone 5 and iOS 6.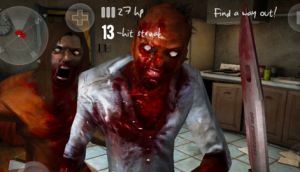 Zombiewood/NY Zombies 2: In honor of Halloween, we bring you two zombie-themed games. The difference between them? The free Zombiewood game takes place in Los Angeles; the $2 N.Y. Zombies 2 takes place in New York. Hear that, flyover country? You are completely safe from the zombie hordes! Everybody else? You're on your own.
Other apps of note: Prompt, the SSH client, now supports the iPhone 5, as does Dropbox … CinexPlayerHD now supports even more video formats … and Kindle's iOS app has been updated to let users default to the publisher-picked font on each book, as well as new tools to make textbooks more useful.